The soundtrack of Marvel's "Black Panther" propelled rap superstar Kendrick Lamar to the front of this year's Grammy pack with eight nominations, closely followed by fellow rapper Drake who scored seven, organizers said Friday.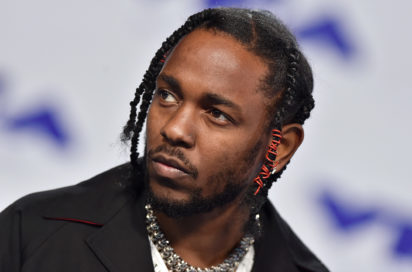 Women performers also made their mark in the top categories after being largely snubbed a year ago, with rapper Cardi B, pop diva Lady Gaga and folk-rock singer Brandi Carlile all nabbing key nominations for music's top awards.
Six of the eight 2019 nominees for Best New Artist are women.
After last year's show sparked a major backlash, the Recording Academy created a diversity task force responding to criticism that the show was consistently too male and too white, and ultimately expanded four of the top categories from five nominees to eight.
Hip-hop dominated across the board for a second year running — though last year, rap mogul Jay-Z racked up the most nominations but left empty-handed, and Lamar was shut out of the general categories.
Thanks to the blockbuster film "Black Panther," Lamar — whose album "DAMN." made him the first rapper to win a Pulitzer Prize for music — once again has a chance to win the coveted Album of the Year prize after three prior losses.
His song from the Marvel superhero movie's soundtrack, "All the Stars," is also in the running for both Record of the Year, which recognizes the overall performance of a song, and Song of the Year, which awards songwriting.
Canadian rapper Drake meanwhile got love from the academy across the top categories for his album "Scorpion" and hit "God's Plan."
The leading nominees will face stiff competition on February 10 at the Staples Center in Los Angeles from fellow rappers Cardi B and Childish Gambino — as well as Lady Gaga, who snared nominations in both of those top categories for her hit "Shallow," performed with co-star Bradley Cooper in the film "A Star Is Born."
– Women top the list –
In May, the head of the Recording Academy — which includes more than 13,000 music professionals — said he would step aside when his contract expires near year, amid outrage after he said women artists should "step up."
Then in June, it announced an expansion from five to eight of the 2019 nominee fields for Album of the Year, Record of the Year, Song of the Year and Best New Artist.
The move did appear to have a positive effect for female artists, with five of the Album of the Year nominees going to women: Cardi B, Carlile, R&B singer Janelle Monae, R&B prodigy H.E.R. and country songstress Kacey Musgraves.
Carlile — a folk-rock singer known for her bluesy, dynamic voice — earned six nominations, including three across the major categories.
And Cardi B — the 26-year-old rapper from New York's Bronx neighborhood whose "Bodak Yellow" catapulted her to runaway success — scored five, including two of the most prestigious.
Her saucy summer hit "I Like It" — which features Puerto Rican Latin trap artist Bad Bunny and Colombian reggaeton star J Balvin — is among those up for Record of the Year.
But last year's Grammy snub of bilingual mega-hit "Despacito" in the Record of the Year and Song of the Year categories has critics skeptical that a non-English track, no matter how popular, can score a major award.
Among this year's major snubs, Jay-Z and his pop queen wife Beyonce were left out of the top categories despite acclaim for their joint project "Everything is Love."
The Carters did get nominations for Best Urban Contemporary Album, Best R&B Performance and Best Music Video.
Perennial favorite Taylor Swift appeared to fall out of grace, however, earning just one nomination for Best Pop Vocal Album for "Reputation."