The Chairman of Africa Reinsurance Corporation (Africa Re), Mr Hassan Boubrik, in this interview with Insurance Vanguard, speaks on the Corporation's challenges including currency fluctuations, its strategic plans to perform better, among others. Excerpts
By Favour Nnabugwu
WHAT progress have you achieved with respect to Africa Re's strategic plan?
Definitely we are not meeting the target of 2018, because we are in a very difficult environment. We had also the effect of devaluation, and precision of some accuracies and finally also from the investment side, the revenue declined this year and we are not meeting our target, but also the life of insurance from time to time, we will have some exceptional factors.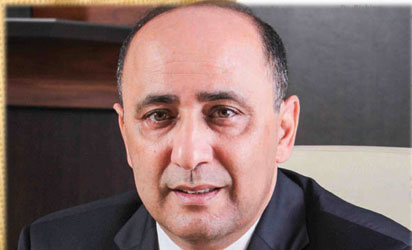 We need continuous education on dynamism of stock market – Owolabi
Still, I think we have a good performance because we are expecting to have a net profit of $57 million in 2018 and return on equity more than 6 percent, which is good enough.
What is very important is that we have strategic plans and we are convinced that it will enable us to improve our performance for 2019 and for the next coming years.
Micro economic environment
The strategic plan for the period of 2014-2018 has been successfully implanted, Africa Re has reached the highest profitability in its history. Africa Re has been upgraded after 13 years in its history from A- to A. And the Africa Re in that period achieved successfully the fourth capital increase, so I can give you those three major achievements.
And, however, because our micro economic environment is very challenging, in terms of recession, you know in Africa, the two biggest economies went into recession, South Africa and Nigeria. We know that local currencies were under pressure and most of them depreciated by more than 70 percent like the Egyptian pound and the Sudanese pound and the Nigerian naira. So the micro economic environment was very challenging. However, on the bottom line, Africa Re achieved the highest profitability and this led the rating agencies to upgrade Africa Re. So our capital has been very strong up to the extent now that we are thinking of how to manage the capital because the capital is about triple A and the return on equity is under pressure, because the business is not growing as we would like in US dollar terms.
How did currency issues affect Africa Re's performance?
The first one is the growth of GDP and lastly the value of currencies which have prevented Africa Re which reports in US dollars to achieve its target when they are fluctuating a lot.
There are many other factors, as you know the trade world and the decision of the federal reserve  in the US, they decide to reduce the quantitative easing in the economy  and the rates will go up in the US.
Africa will remain with not enough foreign development investment. So there are many factors, the world has become very volatile but to cap it all, we have a combined ratio of 91 percent as an average and top line $1billion and have maintained  'A'  financial rating by A.M Best and also 'A-' with the Standards & Poors.
How will Africa Re assist the industry with  skills?                
That issue of shortage of skills is not only in Nigeria, in South Africa it may even be far more to see; Africa Re also is a victim. So we have contributed and we will continue to do it in our small way because no one can do it alone in all the 54 countries in the continent.
So we continue the training of young professionals which we have started,  we will continue training our students in different languages, function and skills and we will continue our in-house training for selected partners to grow the competence of the human resources.
Human resources
And you should not forget that Africa Re will continue to develop itself because we are also in need of skills in special risk, for example in aviation where we advertised for vacancy we don't have people to apply because they are very few actuaries. Really, Africa needs to invest in education and training of our own staff to raise their competence.
What about the challenge of capital flight?
It is a matter of size of our economies, compared to what we need. Africa as a continent needs $100 billion every 10 years and that for only infrastructure. Insurance is not different, we have shortage of capital, our insurance companies are small in size and the top risks are going out.
Reinsurance is a business which is based on sharing risk across the world; it is an international business and even insurance. But when the insured risk is big you see that they give a player to Japanese, France, anywhere. So it is normal to share, what I think we should look at is to make sure that insurance companies have the required capital, if we have the required.