By Johnbosco Agbakwuru
ABUJA – VICE President Yemi Osinbajo Thursday evening met behind closed doors with some All Progressives Congress, APC, governorship candidates from the South East.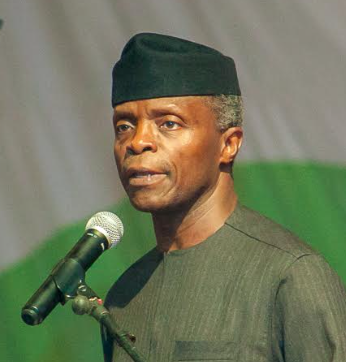 The meeting, which was held at the Vice President's office, lasted for about two hours.
Those at the meeting included the candidate for Imo State, Seanator Hope Uzodinma, candidate for Abia State, Uche Ogah, candidate for Enugu State, Senator Ayogu Eze, and candidate for Ebonyi State, Sunny Ogbuoji.
Speaking with State House correspondents at the end of the meeting, Senator Ayogu Eze said, "It is a purely private visit to the Vice President.
"These are the candidates of the APC in the South East. There is nothing unusual about our coming to confer with our leader. Just a personal visit and we are done."
Asked what extra effort they were doing to deliver the South East for APC, he said "The South East is already APC. If you come to the South East, you will know that we don't need any effort to deliver the South East, the South East is already delivered."