Nigeria has, for the fourth year, occupied the third position as the third most terrorised country in the world, according to the 2018 Global Terrorism Index.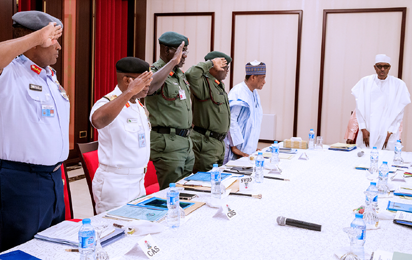 The report, released on Wednesday, blamed the spate of terrorism in Nigeria and the "increase in violence involving herdsmen, even as deaths committed by Boko Haram are falling."
Nigeria is ranked only below Iraq and Afghanistan, both in first and second positions respectively.
In 2018 alone, hundreds of Nigerians have been killed in attacks by suspected herdsmen as well as clashes between the herders and farmers/communities, while Boko haram has only recently killed scores of soldiers prosecuting the war against insurgency in the country.
States worst hit in the attacks are Plateau, Benue, Zamfara, Kaduna and Taraba, among others.
APC's bad governance's cost Nigeria 12m jobs – Atiku
The report, however, noted that when compared to the peak of "terrorist deaths" in 2014, "the largest falls in the number of deaths occurred in Iraq, Nigeria, and Pakistan, with falls of 6,466, 5,950, and 912 deaths respectively."
"Boko Haram, once the world's deadliest terror group, has experienced a significant decline since its peak in 2014.
Again, Boko Haram attacks military base, residents of Buni Gari in Yobe
"However, the group remains the most active terrorist organisation in Nigeria and until 2017, was the deadliest terror group in sub-Saharan Africa.
"Nigeria's counter-terrorism response in combatting Boko Haram has been interrupted by the emergence of other extremist groups, most notably herdsmen.
"The herder extremists have attacked civilians and military forces in the country. However, the sizeable drop in deaths and terror incidents since 2014 indicate the success of Nigeria's Civilian Join Task Force and international coalitions.
"Alongside its counter-insurgency plan, the Nigerian government also struggles with negotiations and reintegration efforts regarding its long-term strategy to deal with Boko Haram and its associates,'' the report said.