Abuja – The Economic and Financial Crimes Commission (EFCC) says the President of the Nigeria Bar Association (NBA), Paul Usoro (SAN), has a case to answer over alleged N1.4 billion fraud.
This was disclosed by EFCC's Acting Spokesman, Mr Tony Orilade in Abuja on Friday.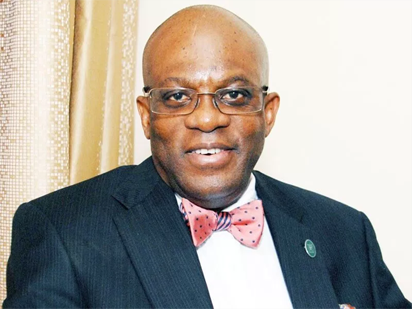 Orilade said that: "indeed, the EFCC had invited Usoro in June this year, to explain his role regarding the inflow of N300 million from the Akwa Ibom State Government's Account into the account of Paul Usoro Chambers, PUC."
"Usoro was also questioned on the aggregate inflow of N1, 110,000,000 from the state government's account into the bank account of PUC.
"From the foregoing and in line with the mandate of the commission, the SAN, definitely has questions to answer before a competent court of jurisdiction on allegation of money laundering.
"No amount of intimidation and or razzmatazz can stop the commission from carrying out legitimate assignment of investigation and prosecution of financial impropriety.
"Under interrogation, Usoro had claimed that the various sums of money received from the Akwa Ibom State Government, under the administration of Governor Udom Emmanuel were payments for "legal fees" to him.
"The payment was also to other eminent members of the Inner Bar and a host of other members of the Outer Bar that I had engaged to work with me in respect of the Election Petition matter involving the governor," he said.
Usoro was further quoted to have stated that the payments were "independent transactions and that the Akwa Ibom government's payments on the account were in respect of my Firm's professional services to it, while the payments to the senior counsel were made by me for and on behalf of Governor Emmanuel Udom at his request.
"While we do not intend to engage the learned silk on the pages of newspapers, on media landscape, the EFCC wishes to state that it does have regard for the Rule of Law and in this regard, the said "client-lawyer privilege".
"But it should be stated that what is at stake, is the legitimacy of the source of the money used for the various payments.
"It is worth reiterating that while the EFCC has "Special Powers" to investigate suspicious financial transactions, Section 18 (d) of the EFCC Establishment Act 2004, empowers the commission to investigate and prosecute any person, who engages in the concealment or disguise of the true nature, source, location, disposition, movement, rights, with respect to or ownership of property knowing such property is derived from any offence referred under this Act commits an offence.
"From all intent and purposes, payment of over N1.4 billion to Usoro from the accounts of Akwa Ibom government for unofficial transaction, is nothing short of criminal diversion of public funds," he said. (NAN)