BY ROTIMI AGBANA
In Nigeria, it is an undeniable, unarguable fact that media houses exert great influence on an entertainer's career, be it a musician, actor, dancer, DJ, comedian or otherwise and it is not surprising that some media houses sometimes exploit this to their own advantage.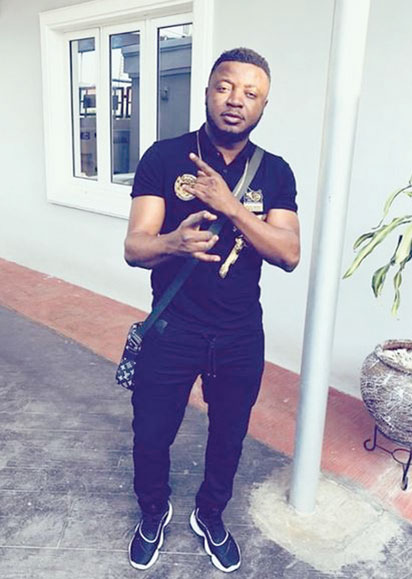 Little wonder MC Galaxy, recently took to his Instagram page to lambaste popular cable TV station, Soundcity, over allegations that they have continually and intentionally refused to play his music videos.
According to the singer who gained prominence in 2014 after the release of his debut single, 'Sekem', the management of the TV station expects him to kiss their foot, a gesture he is not ready to oblige.
Olamide, Lil Kesh in trouble over new single promoting money ritual
"If you're not strong, Soundcity will frustrate you and you'll have to return to your village. I'm stronger than them. That was how I dropped a video titled, 'Fine Girl', but they refused to play it. I shot two videos for that song, expensive videos. I shot 'Ohaa' video too; a big song but they didn't play it. They want people that will come and lick their asses, but it won't happen", he said in a video he posted on social media during the week.
While condemning the station's unprofessional act, the aggrieved singer who has since taken down the video, seized the opportunity to encourage up and coming music acts that contrary to public opinion they do not need the TV station to gain stardom or become successful at their music-making craft.
"I want to advice all the upcoming artistes, you don't need Soundcity to blow, it's God you need. Thank God that we have other TV stations that have been supporting good music. We have the likes of HipTv, Trace, MTV Base, AIT and some others. If your music video is good they will play it, but Soundcity wont", he said.
He went ahead to ask everybody from his state, Akwa Ibom, never to tune to the station again because they are not worth it.
Meanwhile, when Potpourri reached out to the singer to inquire if the misunderstanding was as a result of his refusal to pay the station for airing his videos, he declined to speak further on the matter, asking our correspondent to reach out to his management for further enquiries.
FCC considers ending merger ban among broadcast networks in US
However, in a chat, a member of his management team, Aisha Odey, told Potpourri that she was aware of the matter but that at the time of the conversation, she didn't have full details on what transpired between the singer and Soundcity.