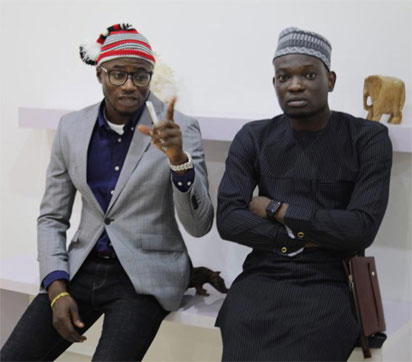 By Rotimi Agbana
The music industry can be likened to a fancy car. The artiste is the attractive outward frame but every car needs an engine, a brain box, fuel and other things to get it running.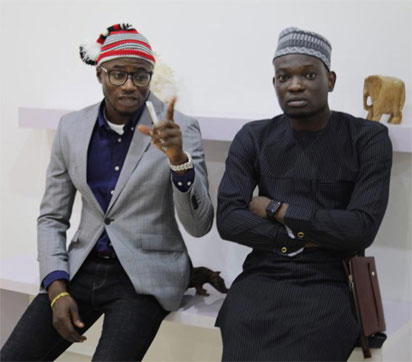 In the past years, the music ecosystem has seen a plethora of players behind the scenes who ensure that the music is constant and musicians maintain their exaggerated lifestyle while seeing to it that the business is fluid and properly conditioned.
Tiwa Savage, nine other big music acts thrill at Independence day's 'Supremacy Concert'
Iwuno Collins Uchenna and Olise Ifeanyi Animalu are the brains behind BO Entertainment; an Independent Nigerian record label that currently houses Chidokeyz, Ben Anansi and Pixie.
In this interview, the young and successful entrepreneurs take us through the motions that led up to starting a music business outfit together. They also share the pros and cons of bankrolling music in Nigeria, the difficulty faced daily to ensure the success of their artistes as well as the vision, mission, future and legacy of BO Entertainment.
If we were in the 90s, would you still take the bold step to invest in the music industry?
Collins: 90's music was that language of the soul just as defined by music professionals and it had not turned to a business. People that probably earned from music then were church musicians and orchestra groups.
Akusho: I'm happy winning Lagos Women Run in my first attempt
Ifeanyi: We can't say that we could have invested in music because the business in music was not there yet especially business in the secular music.
Which music business executive do you respect the most and why?
Collins: I respect every music executive at home and abroad because taking a bold step into this creative game is something you just don't easily embark on.
Ifeanyi:  I really respect every executive in here and in the diaspora especially those that have taken up the task of pushing Nigerian music to the world.
At what point did you figure that you would go into music business?
Ifeanyi: I forever had it in mind that whenever I start making money, one of my investments would be to own a record label and today, I have accomplished this alongside my brother and friend Collins.
Collins: I have always been a music lover. I recorded some songs earlier but I never thought this would be something I would fully venture into until I met Ifeanyi. He was like "come on bro let's see how we can positively impact the Nigerian music industry". I discovered I couldn't afford to keep up with being a recording act and I had seen great talents in so many young guys out there so I was like let's just start up this record label and see how it goes. Thanks to God, it has been great so far.
Why did you establish BO Entertainment with a partner?
Collins:  Two good heads are better than one; that's why we came together to embark on this business.
What is the vision and mission statement of BO entertainment?
Ifeanyi: The vision is to be the greatest and the mission is to stay the greatest and keep winning all day.
What has challenged you the most since you joined the industry?
Collins: Oh, the biggest challenge we have had is basically how to get people to buy into our artists' music and channeling content to the appropriate market because most times your assessment ends up not coming out as you want it to.
Continental Encounter: Gov. Ugwuanyi, others to cheer Rangers
Ifeanyi: The funds we put in here is a bigger problem.
Many execs would be skeptical to put money of a Davido feature for an upcoming artiste. Why did you risk this with Chidokeyz?
Collins: The OBO (Davido) feature happened because the BO Entertainment family became friends with him. We saw a business opportunity in the process and we maximized it.
Ifeanyi: It also gave the artiste the opportunity of being listened to by many because of the OBO brand. Right now, OBO is one of the biggest brands in the world but I believe in no time we would be a bigger brand than that.
What qualities did you look out for before getting Pixie, Chidokeyz and Ben Anansi to join the BO entertainment team?
Collins: We looked out for great talent and when we met these guys, we saw every quality we needed to kick off a record label and by God's grace, anyone that hears their song ends up commending their unique vibes.
How would you say the general economy has affected music and vice versa?
Ifeanyi: The economy has greatly affected music due to the situation of the country. You virtually pay for everything you do and to our greatest knowledge that is not what it's meant to be but we put everything to God to take control. The music and the entertainment industry has at least been a source of employment for many thereby reducing unemployment rate in the country.
What's your prediction of the music economy in 5-years?
Collins: The music economy is growing, trust me in the next five years we will even have more number of artists in the industry.  Newer acts will replace Wizkid and Davido as we will see them as legends then.
How $1000 video made me a superstar — Mr. Eazi
What other industries are you involved in and how do you juggle it with music business?
Collins & Ifeanyi: We are both into real estate and construction. We also have a sound rental company named Soundvibes and we have been trying to juggle it with music. It's really stressful but at some point we believe we will be able to balance the equation.