By Femi Bolaji, Jalingo
Taraba state governor, Darius Ishaku has said N100 million will be injected into the 2019 appropriation bill to establish a rehabilitation centre for victims of drug abuse in the state.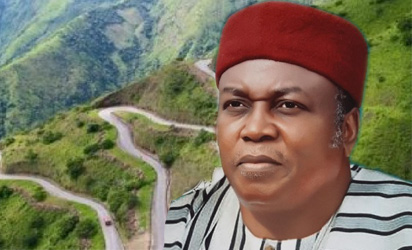 He noted that the proposed facility will be the official state takeover of the pet project of his wife, Anna Ishaku which in the last one year has rehabilated over 10 drug addicts into the society.
We want to create a fish processing hub in Lagos – MOGBOJURI
Ishaku who made the commitment on Tuesday at the one year anniversary and fund raising for Hope Health Centre, a subsidiary of Mrs Ishaku's NGO, Hope Afresh Foundation however made a voluntary donation of N6 million to support the initiative.
According to him, "for every rehabilitated soul, we have uplifted one person. I will make sure that we put into the 2019 budget the sum of N100 million for the establishment of a rehabilitation centre in the state specialist hospital, because I want something that will be left behind."
The first lady, Anna Ishaku in her address noted that statistics of substance abuse across the country shows that the North-East region where Taraba is domiciled is 8.54 percent.
She said "9 out of 100 persons in the region suffers one form of substance abuse or another, but this health centre has given hope to families of victims of various substance abuse.
While soliciting for more support in order to extend the services rendered at the medical facility to other local government areas, Mrs Ishaku explained that the health centre would review its mode of operation to accommodate more out-patients.
Reps to stop Health Ministry from importing, distributing equipment to hospitals
Medical Superintendent of the facility, Dashe Dasogot who reeled out report of the health Centre in the last one year said 10 patients have been treated and discharged, three had incomplete treatment while two others were treated as out-patients.