The Independent National Electoral Commission (INEC) has decried what it called the very poor followership of its activities in the social media by eligible voters for the 2019 general elections.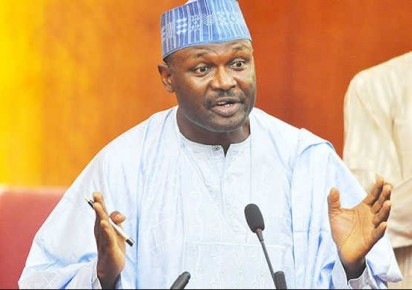 Mr Rotimi Oyekanmi, the Chief Press Secretary to the INEC Chairman, stated this in Enugu on Monday.
Oyekanmi made the statement at the presentation of Voter Education Implementation and Capacity Building Workshop for INEC's Public Affairs Officers (PAOs) in Enugu.
In the presentation titled; ''Effective Use of Social Media in Voter Education and Public Enlightenment,'' Oyekanmi described the poor followership of INEC on the social media as a huge constraint as INEC was preparing for the 2019 general elections.
He noted that out of 85 million registered eligible voters for the 2019 elections, only about one million (approximately 1.8 per cent) were following INEC on twitter; while on Facebook, the commission could only boast of about 314,000 (approximately 0.4 per cent) of registered eligible voters.
Oyekanmi said on Instagram, INEC had about 58,500 followers, representing only 0.06 per cent of eligible voters.
''Looking at the figures, if we are a manufacturing company, we will say that we have customer base but we are an election management body. How do we reach out to voters?
''If you follow us on our twitter page, you will be shocked at the kind of questions that people are asking. Somebody was asking when we will start CVR (Continuous Voter Registration).
''We had an interaction with media executives and they were asking why we are not advertising.
Don't be used as fake news purveyors, Lai Mohammed urges Nigerian media
''I replied them that INEC requested N189 billion for the election and if you put it all in advertising, considering the size of Nigeria, it will not be enough," Oyekanmi said.
He, however, noted that INEC had a communication policy, but that it was awaiting approval.
According to him, the communication policy identified critical stakeholders such as political parties, media, civil society, presidency, domestic and international observers, diplomatic group, persons with disabilities, traditional and religious bodies.
In a presentation on "Fake News and the Electoral Process," Mrs Hayya Ahmed observed that both the social media and traditional media could be used to spread fake news during elections.
Ahmed, who is a Media Specialist with International Foundation for Electoral Systems (IFES), noted that fake news, if not countered immediately, could create tension and trigger election violence.
''Fake news include fabricated news with no verifiable facts; misinformation or inaccurate information that was mistakenly or inadvertently created or spread with intention to deceive and misinform.
''Fake news is deliberately created to influence public opinion and obscure the truth,'' she added.
News men report that all INEC's Public Affairs Officers (PAOs) throughout the federation attended the one-day workshop.