…Gbor, Obiano rooting for Buhari —AAPGA
By Clifford Ndujihe & Peter Okutu
AWKA—LEADERS and Presidential Candidate of the All Progressive Grand Alliance, APGA, Major General John Gbor, retd, have promised to reshape the country and make a difference in the polity, if given the mandate in the 2019 polls.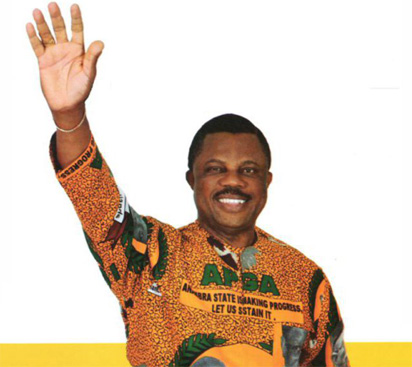 They spoke at the flagging off of the party's presidential campaigns in Awka, the Anambra State capital, weekend.
Specifically, Gbor urged Nigerians to believe and trust him and his party for their welfare, peace, unity and economic emancipation.
Anambra State Governor,  Willie Obiano, urged voters and supporters of the party to vote massively for APGA just as they did during his governorship re-election in 2017.
The national chairman of the party, Chief Victor Oye, said the "party's main focus remains infrastructure and security just as Obiano has shown in Anambra State."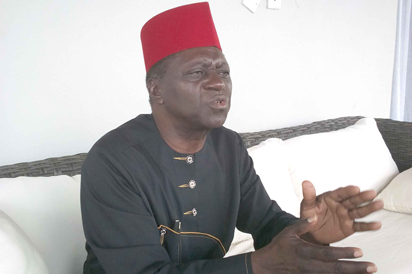 The Anambra South Senatorial candidate of the party, Prince Nicholas Ukachukwu said Nigerians had tried the People's Democratic Party, PDP, and now the All Progressives Congress, APC, and found out that both parties cannot take the nation to the promised land.
He said: "The aim, plans and programmes of our party down to the grassroot is to transform the welfare of Nigerians for the better. I urge voters in the seven councils of Nnewi South, Nnewi North, Ekwusigo, Ihiala, Aguata, Orumba North and Orumba South that constitute my senatorial zone to vote APGA en masse in all the elections."
Dignitaries at the event  included the party's governorship candidates – Alhaji Umaru Sanni Shinkafi (Zamfara), Alex Otti (Abia), and Senator Ifeanyi Ararume (Imo) among others.
Obiano, Oye must go —AAPGA
Meanwhile, the national chairman of the breakaway faction of the party known as Authentic All Progressive Grand Alliance, AAPGA, Deacon Jerry Obasi, has picked holes in the Awka rally and insisted that Obiano and Oye must leave APGA.
Obasi, who unveiled AAPGA at a world press conference in Abuja, last week, told journalists that the Awka rally was not only an afterthought but also a ruse, stressing that the event was a calculated attempt to continue the ideology of deception smuggled into APGA by Obiano and Oye.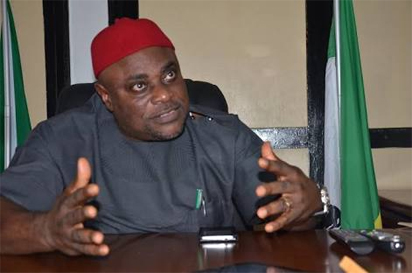 The AAPGA leader maintained his group was determined to reclaim the soul of APGA from charlatans who are interested in burying the party, adding that the belated attempt to show solidarity with General John Gbor as the APGA presidential candidate does not vitiate the position of AAPGA that Obiano, Oye and co are rooting for President Muhammadu Buhari.
Obasi stated: "We challenge Obiano and Oye to come out and swear to Ndigbo and Anambra people in particular that they did not enter into a pact with the All Progressives Congress  in 2017 to support Buhari's second term to reciprocate the contribution of the Presidency to his second term election.