By Godfrey Bivbere, Eguono Odjegba
THE Federal University of Petroleum Resources (FUPRE), located in Effurun, Delta State is in partnership with a local firm for the design and fabrication of a multimillion naira micro refinery.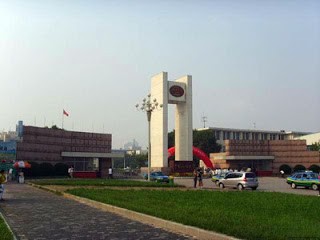 The project which is being driven by the institution's Center for Research Innovation is expected to complete the first phase by next year.
Speaking in an interview with Vanguard in Lagos, the Vice Chancellor of FUPRE, Prof. Akaehomen Akii Ibhadode, said they are working hard to make the university the solution centre for the oil and gas sector.
To this end, he stressed that FUPRE is in partnership with other institutions and companies within the country and abroad to provide the required or necessary training for the industry as it is driven by FUPRE Energy Solution, a unit of the institution.
FG fully committed to passage of PIGB, says Osinbajo
According to him: "We have the Centre for Research Innovation (CRI), which centre is driving the design and fabrication of the micro refinery which is being sponsored by a local company and it is going to cost a lot of millions and we are hoping that by next year the first stage of that project will be out.
"We also have the FUPRE Energy Solution Limited which is in partnership with a limited liability company formed between the university and a company in the UK to provide training for the oil industry. So these are some of the things we are doing.
"We have a lot of collaboration both within and outside the country and with universities,  companies in and outside Nigeria. So, our focus is to be the first port of call for industry problems related to the oil and gas industry, that is our drive. "If any organisation has a problem in its operation in oil and gas, they should be able to come to the university and we would be able to offer solution, that is our drive," he noted.