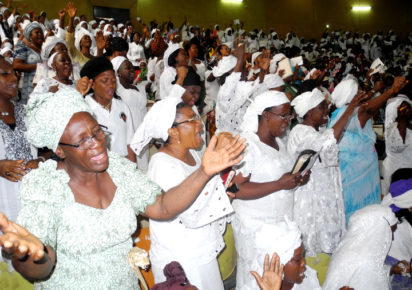 The immediate past Deputy Governor of Osun State, Mrs Titi Laoye-Tomori on Sunday advised Christians in Nigeria to join politics.
She gave the advice while giving a testimony at a thanksgiving service at the Headquarters of Mountain of Fire and Miracle Ministries (MFM), Yaba, Lagos.
According to Laoye-Tomori, politics is tough and full of challenges, but can "only be achieved if one is a child of God."
"Politics is tough, but if you are a child of God, you must never be afraid.I enjoin the Christians to join politics," she said.
The former deputy governor said that joining politics would enable Christians to join the collective efforts aimed at in sanitising politics in the country.
She commended the General Overseer of MFM, Dr D K. Olukoya, for his prayers, words and encouragement, for her while she was in politics.
"Before I ventured into politics, I consulted the man of God and told him of my intention to join politics.
"He told me to go ahead and with his consistent prayers for me, I successfully completed two terms five days ago.
"The man of God told me to take pious and all into politics and also portrayed myself as a true MFM member in politics." (NAN)