…Urges FG to hold multinational companies responsible
The President of Niger Delta Youth Association, NDYA, worldwide, Comrade Victor James, has said that the reduced life expectancy of indigenes in Niger Delta region is due to environmental degradation.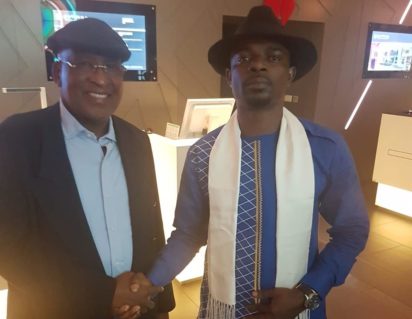 James, who stated this at a closed-door meeting in United Kingdom, London, when the former Secretary to the Bauchi State (SSG), Alhaji Ahmed Shuaibu played host to the NDYA boss and his entourage, pointed out that some die in their 30s due to water pollution and gas flaring.
Also in attendance were the Nigerian technocrats who currently work for Atiku Abubakar presidential campaign 2019.
He said : " Basically, Niger Delta oil spill and Ogoni clean up should remain top priority to any presidential candidate and every state in Niger Delta must be compensated for the countless deaths."
The NDYA president also noted that the restructuring blueprint should be discussed by Madam Annkio Briggs, the pioneer advocate of restructuring.
Speaking further, James recalled that last year, the Vice-President, Prof. Yemi Osinbajo, engaged in a tour of the Niger Delta region, where he (Osinbajo) reportedly declared that the Federal Government would grant licenses to host communities to build "Modular Refineries."
He, however, expressed shock that the federal government, few days ago, announced that it has reconsidered the project and that it would no longer build the modular refineries.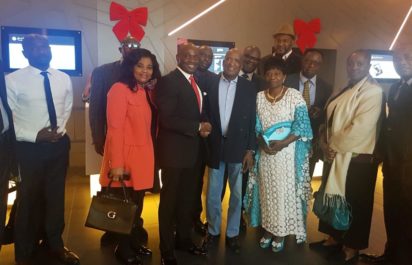 James added : " The vice-president also promised to kick off the Ogoni clean up, till date it remains the biggest fraud similar to the Boko Haram menace.
He accused the federal government of conniving with oil multinational companies to silence Ken Saro-Wiwa, adding that since then several activists have risen to the occasion such as Oronto Douglas, Felix Tuodolo, Asari Dokubo, Annkio Briggs and Comrade Victor James,
The Niger Delta activist told the federal government that any attempt to silence him would hit the rock, urging them to hold multinational companies responsible for the clean-up of Niger Delta instead of planning to silence him.
Alhaji Shuaibu, who is also the spokesman of Atiku in London, promised that the Niger Delta is Atiku's top priority in 2019, especially the oil spillage clean up and assured the NDYA President that it would be addressed as soon as Atiku emerges President.