By Godfrey Bivbere
The nation's economy lost about N22.7 billion to importation of substandard goods this year, the Director General of the Standard Organisation of Nigeria, SON, Osita Aboloma, has said.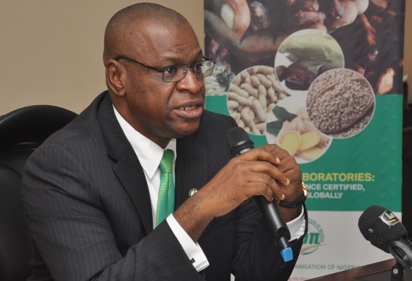 Disclosing this yesterday at a sensitisation workshop for maritime stakeholders held in Lagos, Aboloma said the substandard goods which were seized during this period have either been destroyed or awaiting destruction.
He, however, noted that the destruction of the products is not just a loss to the economy but a means of safeguarding the lives and properties of Nigerians from the harmful effect of these products.
He said some of the affected items include tyres, electric cables, liquefied petroleum gas (LPG) cylinders; lubricants, communication cables, unfortified sugar, among many others.
He stated: "The Nation's economy and the lives of Nigerians are also further endangered due to the influx of substandard goods. It is worthy to note that the value of substandard products that the SON has seized in the past one year is estimated to be over N22.7 billion, both destroyed and awaiting destruction.
"The essence of this workshop is to interact with you maritime players, to discuss import/export businesses, with the objective of getting you deeply committed to doing the right things, especially concerning import processes and procedures.
But Aboloma lamented that non-involvement of SON at some Ports of entry in the country has continued to pose challenges, particularly to the agency's compliance and monitoring units.
"In some Ports, SON only gets invitation for cargo examination when deemed necessary", he stated.