By Henry Ojelu & Onozure Dania
On December 10 every year, nations across the world celebrate the United Nations Universal Declaration of Human Rights. 
The Universal Declaration of Human Rights was adopted and proclaimed by United Nations General Assembly in 1948. It is the first human rights instrument in the world and lays the foundation of human rights standards for subsequent human rights instruments.
Adopted 70 years ago,  the declaration stipulates universal values and a shared standard of achievement for everyone in every country.
While the declaration is not a binding document, it inspired over 60 human rights instruments that today make a common standard of human rights.
The document is a reinforcement of people's inalienable rights and freedoms including a right to education, decent living, health care and a right to live free from any form of discrimination among others.
Nigeria is among the nations that subscribed to the document.
The 1999 Constitution adequately provides for the protection of rights of every citizen.
Section 4 of the constitution provides for the right to life, dignity, personal liberty, fair hearing, privacy, freedom of thought, conscience and religion, freedom of expression, movement, discrimination and freedom to own property.
Despite these laudable provisions, several persons continue to suffer deprivation of their rights especially in the hands of government and security agencies.
Seventy years after the UN Universal Declaration of Human Rights came into force, it has not been an easy road for Nigerians.
Recent United States Country Report on Human Rights Practices for Nigeria highlighted worsening abuses of the rights of Nigerians.
 The 48-page report summarily said civilian authorities and the political leadership have failed to effectively bring under control armed state and non-state actors accused of perpetrating human rights abuses.
Also, Amnesty International report on Nigeria also revealed a shocking degree of rights abuse especially by security agencies.
In a comprehensive report, the group chronicled rights abuses perpetrated by the military, police and several other security agencies against several individuals.
Meanwhile, on the 70th anniversary of the Universal Declaration of Human Rights, Vanguard Law and Human Rights sought the views of Nigerians and rights groups on how Nigeria has fared in the protection of rights of the citizens and the enjoyment of human rights by Nigerians.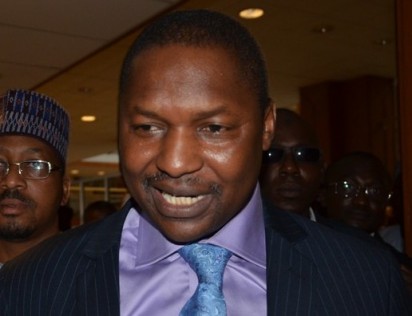 Nigeria's human rights record extremely poor — Agbakoba, SAN
In his assessment of Nigeria's human rights record, Dr Olisa Agbakoba, SAN, said no Nigeria government has ever truly had the welfare and security of the people at heart.
Scoring the governments extremely low in terms of adherence to the tenets of human rights, Agbakoba said: "The essence of human rights celebration across the world is for every nation, including Nigeria, to reflect on how well they have performed in terms of human rights.
READ ALSO; Litigations against Army meant to distract it from protecting Nigeria, says Buratai
It is an attempt to force us into reflecting on how well we are doing. It is a very important day.
Looking at our record, I must say that Nigeria's record is very poor. We  have not had a responsible government since we became a  democratic nation.
"Our record is not something commendable because no government has really thought about people as the essence of government. It is all about what they can make.
So I will score our governments extremely poor in their observance of human rights principles."
 We need to return to the trenches again — Ugwummadu
On his part, National President, Committee for Defence of Human Rights, CDHR, Malachy Ugwummadu,  said civil society groups and activists need to return to the trenches and fight for the rights of citizens.
He said: "For CDHR, it is certain that the situation is a mixed bag; one that does not have a straight jacket explanation of what has happened to the human rights situation in Nigeria. If you take account of when it was adopted, you will recall that Nigeria was under military rule.
What followed immediately was a scanty respect for fundamental rights of Nigerians.
One of the outstanding but disgraceful aspects of military rule was the gross violation of rights of the citizens.
With the return of democratic rule, there has been minimal increase in terms of respect for human rights.
"We don't have it in the manner it was during the military but the caveat is that the extent of respect is not commensurate with what ought to be.  There are still cases of extra-judicial killings, suppression of rights of citizens, abuse of right of Nigeria to freely associate and assemble.
On the whole, we need to step up our game and return to the trenches again. We need to device better strategies of sensitizing the people on how to fight for their rights.
We need to also continually find better ways to confront the government.
Culture of impunity fuels human rights abuse—Koyejo
Speaking on the issue, Lagos Coordinator, National Human Rights Commission, Lucas Koyojo said that human rights abuse persists in the country because people are not held accountable for their actions.
He said: "Our case is neither here nor there. On the one hand, we have a lot of laws that protect the rights of the people. For instance, we have the anti-torture act, the child rights act, the violence prohibition act etc.
These are laws passed to promote human rights. Despite these laws, we still have human rights violations because there is impunity in the country. People infringe on these rights and still get away with it.
"The culture of impunity certainly fuels human rights abuse.
What government needs to do is to
ensure impunity is nipped in the bud. People must be made to account for their actions.
If you have been entrusted with power, you must be made accountable to the people. Law enforcement agents must be held responsible for their actions in the discharge of their duties.
There will certainly be a reduction in cases of human rights abuse if everybody is held accountable for their actions."
 Rights abuses still widespread –Igbinedoin
Coordinator, Human Rights Enforcement Officer, Mr Dele Igbinedion observed that cases of rights abuses are still widely under- reported and widespread.
He said: "The recognition, acceptance and enforcement of the fundamental human rights of Nigerians is still intolerably low. Wanton abuse of human rights is still widespread, even to the extent that a demand for the respect of people's human rights is often viewed by security agents as an irritation, and human rights advocates are considered as irritants to be swathed away. Much work needs to be done.
"But the Buhari administration seems not to see this subject neither as a priority, nor as a subject worthy of attention. This situation is very disappointing for human rights activists."
Record portends danger for 2019 elections— Erubami
President, Nigeria Voters Assembly, Mr Mashood Erubami in a statement said that for the creation of human rights and its yearly celebration to be meaningful, all Nigerians and world citizens must come together to re-write the genuine principles of human rights in their conscience.
Erubami noted that as Nigeria is moving towards its general elections in 2019, there is need for adherence to human rights principles and best practices and it is required that political parties and politicians in all their dealings must respect human and democratic rights, so that lives can be better lived and properties saved. Violence and torture in the electoral process and against women and children particularly, must be avoided.
He said: "The Nigeria Voters Assembly therefore calls on the people and the world as we celebrate, to reaffirm their commitment to promoting human rights by ensuring that these fundamental rights are no more infringed upon.
Thuggery, which breeds violence must be taken out of our elections, rigging must be aborted in the electoral processes, while vote buying and selling must be discouraged."