THE rate at which e-fraud is happening in Nigeria is alarming.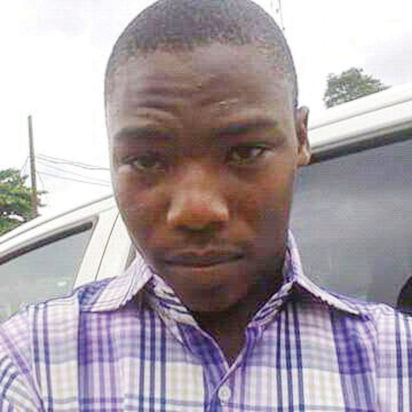 Banks should partner customers to avert e-fraud — Oni Ayo
The CBN is right on the projections for Nigeria. We can't proffer solutions without knowing some of the causes. Today, the rate of cards being swapped or compromised at ATM stands is rising, fake job scams where applicants are told to open a bank account and submit their ATM card details, among other frauds is rampant.
https://www.vanguardngr.com/2018/11/n4-7bn-fraud-ladoja-aide-to-open-defence-nov-20/
To avert the fulfilment of this projection, banks should partner with their customers to ensure they are aware of today's threat and know what tools are available today to protect themselves. The CBN and banks should monitor and clean for malware regularly because bank hackers are routinely able to steal millions of dollars by convincing customers or even bank employees to click on emails or links that download malicious malware into their computers. The malwares infect the computer and allows fraudsters to monitor keystrokes, and capture valuable information to steal from banks.
No country without fraud but magnitude of fraud matters — Uzor Okechukwu
AS per the projection announced by the CBN, it is left for the apex bank and the banks to find avenues to plug off some of those loopholes that will cause such increase in e-payment fraud. There is no system without fraud. It is the magnitude of the fraud that matters. There is no country without corruption but it is the magnitude of corruption that matters and banks should go hi-tech. They should introduce more efficient ways of monitoring cash transfers, withdrawals, in fact, whatever transactions you do in a bank, they should find more ways to secure them. I use my card to make payments online as far as that sight is secure with Secure Socket Layer (SSL) or if it has  HyperText Transfer Protocol Secure (HTTPS)    not HTTP. The HTTPs is the one that is secured to some extent.
Eradicating poverty will curb fraudulent tendencies — Ibukun Emmanuel
THE announced projection by the CBN is not wrong. Nigerians are the ones making the success of curbing fraud hindered. Let's leave the foreign hackers out of this. The rate of poverty in the country has led many to commit fraud, especially in electronic payments. Fraud is now perpetrated at ATM stands without the victims knowing.   If the poverty status of Nigerians is not monitored we will continue to experience a rise in e-payment fraud and the 2021 projection of   N6.1 trillion loses might come to pass.
E-fraud losses maybe more than projected by 2021 — Dibie Victor
THE projected figure for 2021 might rise if care is not taken. The e-payment channels introduced by the CBN and banks are very frustrating. The projection is right. In fact, we might experience more than N6.1 trillion loses in 2021. The rate at which fraud is increasing in Nigeria is making most people shy away from using these channels and this is hampering the cashless initiative of the CBN. Hence, more people are moving around with large amount of cash which exposes them to    danger of arm robbery. Some people now prefer going to the bank to carry out banking transactions especially cash transfer. If this menace is not mitigated, not only would Nigeria lose money, they would also loss cashless Nigeria.