Badmus Akeem O, popularly known as Baddyoosha in the Nigerian music industry and Nigerian top music site, Naijaloaded have gone into partnership to initiate a challenge tagged 'Who Dey' to scout for upcoming music acts who need a good platform to break into limelight.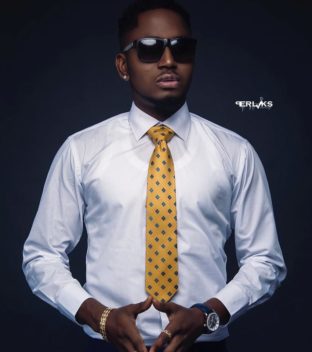 The challenge 'Who Dey' has been made open to all classes of artistes since December 11, 2018 and will close on December 24, 2018. For any aspiring artiste to take up the challenge, all they have to do is go through four steps and pronto the winner will get a video shoot of any of their song with ace video director, Lucas Reid.
The first step as described by organisers entails downloading the official instrumental via www.naijaloaded.com of the song 'Who Dey' (The challenge) with hook and chorus produced by Young John.
READ ALSO: We tell the African story through Calabar carnival-Ayade
The step two entails the artiste making a video with their own version of rap, song or freestyle, using any language of their choice.
The step three enjoins the artiste to upload on Instagram with the hashtag #baddyooshawhodey and also tag and follow @baddyoosha and @naijaloadedcomng.
The step four gives the artiste entry when the artiste repost the flier of the challenge on the page of baddyoosha @babbyoosha.
Over the years the head honcho behind Oosha Empire, Badmus Akeem O a.k.a Baddyoosha has discovered many faceless talents and transformed them into a force to reckon with in the industry. Fondly referred to as Daddy Street, he's been instrumental to the success of many popular street artistes ruling the scene now.
"Most of these street artistes were known and blown via my influence. I discovered many of them and made people listen to them to give them attention. I don't want to mention names here but you would be surprised that I was a part of the story of many street singers. So far it has to do with the street, I was the brain behind so many things, but I always kept mute and don't grant interviews. But everything I've done so far is base on my love for the street music itself," Baddyoosha once said in an interview with Vanguard.
Through this challenge Baddyoosha and Naijaloaded are giving upcoming artistes opportunity of a lifetime by simply dropping their lyrics or vibes, following the steps above and stardom may just be knocking at their doors.