By Aliyu Dangida
Dutse—There was pandemonium at the maiden convocation of Sule Lamido University, Kafin Hausa, in Jigawa State, weekend, as the venue of the occasion was hijacked by supporters of All Progressives Congress, APC, and Peoples Democratic Party, PDP.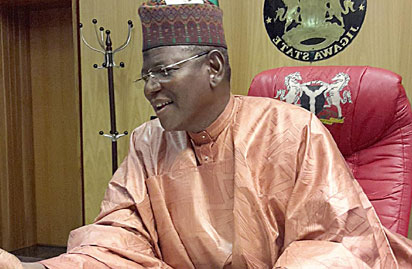 Trouble started when the state governor and the institution's Visitor, Mohammed Abubakar, and founding father of the university and former governor of the state, Sule Lamido, arrived the venue with their supporters who, while praising their leaders, turned the venue into a political battle ground, thereby disrupting speeches delivered by the Vice Chancellor, Professor Abdullahi Ribadu, and Governor Abubakar.
Our support for Ugwuanyi's re-election 100% indisputable – Fr. Mbaka
APC supporters disrupted Governor Badaru's speech, while the organiser and Special Adviser on New Media to the governor, Auwalu Sankara, tried to restore normalcy.
Security personnel attached to the university and mobile policemen deployed to the venue became helpless as the mammoth crowd overpowered them.
Also, on hearing the Vice Chancellor applauding the effort of the founding father and praising him, students and supporters of Sule Lamido stood, chanting Sai Lamido, Muna godiya (Lamido we are, indeed, grateful.)
UNIZIK to partner China in traditional medicine production
Earlier in his welcome address, the Vice Chancellor said the convocation was a landmark in the history of the university, because it announced the arrival of a university growing to be the best among its contemporaries.
Also speaking, Governor Abubakar said his administration had accorded top priority to the education sector and would continue with its efforts.