BY ROTIMI AGBANA
When celebrity gossip blogger, Linda Ikeji, announced that she was pregnant with her now few months old baby, who she christened 'Baby Jayce', many raised eyebrows as to who the father of the child might be because prior to the announcement, she was not linked to any man romantically.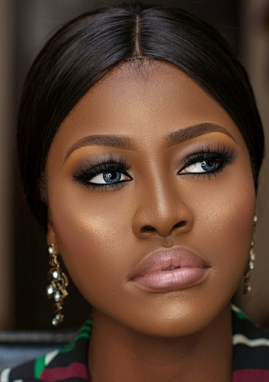 However, as time went on, there were speculations that one Sholaye Jeremi may be responsible for her pregnancy, but up until Friday morning, the billionaire blogger who has kept everyone on the edge, patiently waiting to know who the father of Jayce might be, finally let the cat out of the bag, when she penned a lengthy message about who the father of her child is, how she met him, how he dumped her and all.
Empathising with Linda Ikeji while responding to her emotional message, ex- big brother naija housemate, Alex Asogwa, popularly known as 'Alex Unusual', said any man who dumps a woman only saves her the stress of having to deal with his bull shit for a long time.
"Any man that leaves your life just saved you the stress of having to deal with bull shit for too long. God sees it all and knows who is at fault.staying strong is all you can do. Moving on by yourself is a necessity because if you don't, life moves on and then it becomes something you're forced to do which hurts. In all, everybody will be fine last last. Loads of love from here, lots of kisses for baby J, this phase will pass", she wrote.
Subscribe for latest Videos