By Nwabueze Okonkwo
ONITSHA—IN a bid to ensure a quicker and accurate dispensation of justice in Anambra State, the state Chief Judge, Justice Peter Umeadi and the state judiciary have embarked on the review of the state's 2006 High Court Rules and 1991 Magistrate Court Rules. The CJ and the judiciary are also using the opportunity to review the rules establishing the state Multi-Door Court House.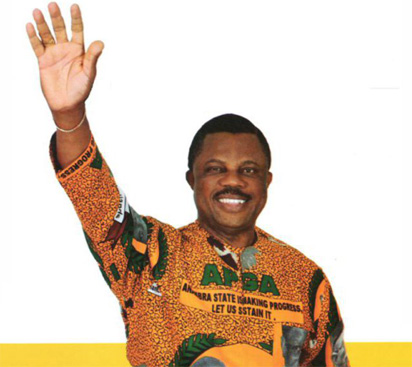 Buhari leaves Abuja for Maiduguri
At a two-day public summit jointly organised by the CJ in conjunction with the state judiciary and attended by all the administrative judges of the various judicial divisions in the state, chief magistrates of all the magisterial districts in the state and the leadership of eight branches of the Nigerian Bar Association, NBA, in the state, Umeadi explained that the   essence of the review was to smoothen the hitches in the existing rules and at the same time, update the outdated ones.
Umeadi who moderated the  event therefore charged judges, magistrates, lawyers and all the judicial staff in the state to fashion out ways of ensuring quicker dispensation of justice in the state, rather than perverting it.
According to him, "by the time the high court and magistrate court rules are reviewed, the state judicial system would become the best in the country for other states to emulate."
He contended that as the state chief judge who has reached the pinnacle of his career in the state, he could not afford to allow the judicial system in the state to be trampled upon so that at the end of his service, he could beat his chest and say, "I carried out the functions to the best of my ability and to the satisfaction of the masses", adding that his performance in the state could even turn out to book a place for him at the national level.