By Luminous Jannamike
ABUJA – Former minister of defence, General T.Y Danjuma (Rtd), has decried the deplorable security situation in the country, saying there's too much killings in Nigeria.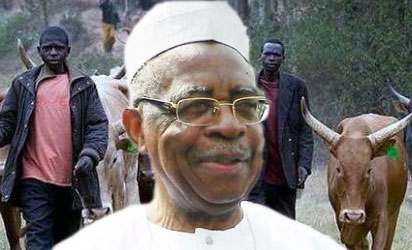 Danjuma, who stated this at the 11th Festival of Praise with the theme "Sing out! Our God reigns" which held in Abuja yesterday, cited the latest Amnesty International Report on the security situation in the North east as being credible.
He charged Nigerians to eschew bitterness and imbibe the virtue of peace and tolerance as the nation prepares for the 2019 General elections.
He said, "Nigerians should use the season as an opportunity to pray for Peaceful coexistence and tolerance among one another in the country."
The elder statesman used the occasion to extol the outstanding qualities and capacity of Prof Jerry Gana to get things done thoroughly, and consequently endorsed his bid for the Presidency in 2019, saying, "May you be our next President".
https://www.vanguardngr.com/2018/11/elozino-apc-woman-leader-lauds-police-over-swift-action/
In his remarks, the presidential candidate of the Social Democratic Party (SDP) Prof. Jerry Gana who was the Chairman of the planning committee for the Festival stated that "We chose the theme 'Sing out! Our God reigns' because of the challenges around the country and to build people's faith and hope for them to understand that God is in charge.
"We believe that God is everything, next year general elections in Nigeria is going to be peaceful. We are going to be successful. many people are having different thoughts about the election but God will over rule, because he rules in affairs of the world.
He encouraged Nigerians to have faith in God, to trust one another and to remove this increasing problem of killings in the land, because human life is very important and sacred.
He prayed that God should answer the prayers of Nigerians as they prepare to elect a President who have the interest of the people at heart.
The event had in attendance many prominent Nigerians including Gen.Yakubu Gowon, former Head of State who was the chairman of the occasion.