By Chioma Obinna & Arinola Kolade
As Nigeria yesterday joined the rest of the world to celebrate 2018 World Toilet Day with the theme: "When Nature Calls",   Nigerians have been urged to practice proper defecation as well as imbibe simple hand washing with soap with a view to breaking the chain of infections due to open defecation.
Speaking during an event to mark this year's World Toilet Day in Lagos, the General Manager, Reckitt Benckiser, RB, West Africa, Mr Dayanand Sriram said millions of children in developing countries including Nigeria die from preventable illnesses, such as diarrhoea annually.
Sriram who noted that the global vision of the company was to ensure people are healthier and live better said: "Simple act of hand washing with soap and proper defecation could save more lives than any single vaccine or medical intervention, but, lack of awareness and support are the key barriers.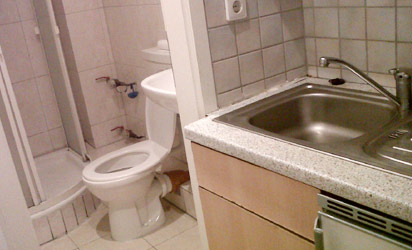 "It is important to know that, open defecation has become a global challenge to people, business and the environment.  RB has always believed that societal challenges must be tackled head-on through a beneficial partnership between government and the private sector. I truly believe that such partnerships are the key to achieving a sustainable society.
"World Toilet Day celebrated on 19th November is about taking action to ensure that everyone has a safe toilet by 2030. The Harpic brand has been at the forefront of providing health and hygiene messages via its products and initiatives in Nigeria. "
https://www.vanguardngr.com/2018/11/cbn-tasks-market-participants-on-integrity-transparency/
He pledged that RB will continue to play her role in supporting the efforts of government and help create a safer and more enabling environment.
On her part, the Marketing Director, RB West Africa, Ms Aliza Leferink noted that sanitation remains a problem in Nigeria and the world at large.
According to her, based on a UNICEF report, more than 46 million people have no access to a toilet facility and more people have access to mobile phone, regretting that the number will double if there are no urgent interventions.   "Access to toilet is not a privilege but a right," she added.
In his remarks, Lagos State Commissioner for Environment, Mr Babatunde Durosinmi – Etti stressed the urgent need to provide access to safe and sustainable sanitation systems that will effectively address the menace of open defection as well as other sanitation crisis to prevent the widespread of diseases.
Durosinmi -Etti said open defecation was a threat to public health, human dignity and personal safety especially for women and children and those in vulnerable situations.
He maintained that the alarming statistics called for urgent and deliberate action towards reducing the spread o diseases as unsafe treatment of excreta encourages serious soil-transmitted and water-borne diseases such as cholera, diarrhoea, typhoid among others.
He said the state was committed to the ending open defecation through the SDGs by 2030, adding that the implementation of the state's Water Sanitation and Hygiene WASH, policy has reached the concluding stage and when it finalised would ensure that sustainable sanitation systems are harnessed to mitigate open urination, defecation and other sanitation crisis in the state.