By EbunSessou
LAGOS—THE call for the restructuring of the Nigerian State received a boost weekend when prominent ethnic nationalities in Nigeria gathered to remember Dr. Nnamdi Azikiwe on his 114th posthumous birthday at the Nigeria  Institute of International Affairs (NIIA),  Main Auditorium in Lagos.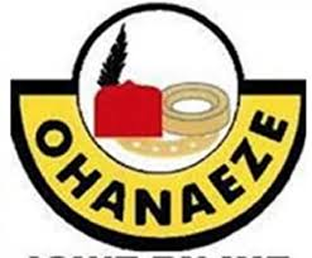 At the event, Chief Guy Ike Ikokwu was awarded the first Nnamdi Azikiwe Life Time Achievement  Award that comes with a gift of a luxurious Toyota Avalon Sedan, making him the first Azikiwe Honoree  and the first recipient  of such honour, presented by Mr. Jimi Agbaje, the Peoples Democratic  Party, PDP, Governorship candidate for Lagos State.
2019: Group caution Nigerians against rotation of power between APC, PDP
The event kicked off with a strong constructive push for a restructured Nigeria that can yield a better nation.
Chief John Nnia  Nwodo, the President General of Ohanaeze Ndigbo in his address said the heroes past led by Dr. Nnamdi Azikiwe, the father of the nation believed very much in the restructuring of the nation and "we should remember Zik's own words when he led Nigeria with others to achieve independence and freedom in October 1, 1960."
Speaking from the position of Afenifere, Chief Supo Shonibare convinced the audience that restructuring will lead to a better Nigeria. He postulated that "if you devolve powers to the federating units of the country and allow the federating units to be  the ones that determine their own future, then it will reduce  the tension within the polity and it will actually allow us to evolve a better Nigeria entity  in which all of us will have a reflection of ourselves in that Nigeria".
From the Middle Belt Forum, S. Dogo stressed that "nothing but a restructured Nigeria would produce quality leaders like we used to have in the yesteryears". He cited the outrageous manner in which the current leaders were amassing public funds for themselves and their empires as unacceptable.
Ajimobi created modern Oyo inspite of challenges- NGF boss
He said: " Pa Jakande, the former Lagos State governor could have acquired the whole of Bourdellion and Ikoyi but he did not. Rather, he served the people diligently and left the political space for others".
He also encouraged the electorate not to sell their votes and even if they give them money, they should still vote their preferred candidates, so as to discourage vote buying or selling.