By Luminous Jannamike
ABUJA—World  Health Organisation, WHO, yesterday warned Nigerians against the abuse of antibiotics, saying it makes bacterial infections harder to treat.
WHO Officer in-Charge (Nigeria), Dr. Clement Peter, stated this at a briefing organised in commemoration of the 2018 World Antibiotics Awareness Week and Diabetes Day in Abuja.
According to him, patients should never demand or share antibiotics and only use them when prescribed by certified healthcare professionals.
He said: "Nothing less than global health security is at stake when antibiotics are misused. From being miracle life-savers, antibiotics are becoming ineffective against infections which can affect anyone, of any age, in any country."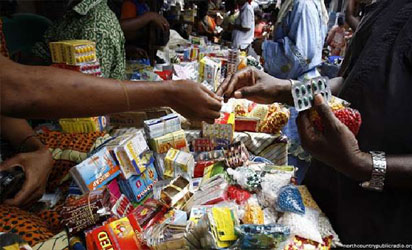 Peter said the reasons for the rise in antibiotics resistance included overprescription, misuse by patience who do not follow the advice of healthcare professionals, overuse in farming, poor infection control, and a lack of new antibiotics.
He said: "Antibiotic resistance occurs when bacteria become resistant to the active ingredients in these medicines. These resistant bacteria may infect humans, making infections like pneumonia, tuberculosis and gonorrhea harder to treat,"
On the scourge of diabetes in the country, the WHO boss said obesity were the strongest risk factors for the disease in Nigeria.
He urged families to buy and serve balanced diets, encourage participation in physical activities and promote healthy living environments as a way of controlling diabetes rather than being controlled by the disease, adding "I urge everyone to eat healthy, be physically active and avoid excessive weight gain. Families can help drive down diabetes through healthy lifestyles and supporting family members with diabetes. We all have a role to play."
Subscribe for latest Videos