By Samson Echenim
THE Managing Director of MicroSave, a financial inclusion consulting firm, based in India, Manoj Sharma has advised that Nigeria needs to fix its power problem, have a right payment system, as well as build a strong digital platform and improved education in order to increase financial inclusion rate.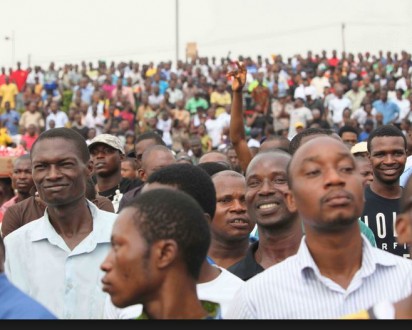 Sharma who gave a keynote address at the just concluded 2018 EFInA financial inclusion conference in Lagos, spoke on the topic: ''Financial Inclusion in India-Key Lessons.''
2019: I will pay N50,000 minimum wage within first year in office – Hashim
He opined that Nigeria has a worthy role model in India if it must boost financial inclusion.
The theme of this year's conference was: ''The Business case for Financial Inclusion''
He said: "There are four things Nigeria needs to work on to increase financial inclusion rate, first one is digital platform, and this could be working on identity because right now there are quite a number of identities that exist, so only if they create it into one.
"The second thing is to create the right payment system platform. The one created in India is a unique identity payment platform, where irrespective of device and whether you have an account or wallet it operates, it is an interoperable platform.
Buhari plans education bond for public varsities
''The third one is to create strong skills, a reason and value proposition for the people to adopt financial services.
"The fourth is to concentrate on the digital infrastructure that is required, such as the network, the transmission lines as well as power. I think those four things if they are worked on, people will definitely get into the financial inclusion cycle and like EFInA has been saying it will lead to economic growth."