By Davies Iheamnachor
PORT HARCOURT—The Assistant Inspector General of Police in Charge of Zone 6, Mr. Adeyemi Ogunjelosi, has assured the electorate in Rivers State that the Police would remain impartial in the conduct of 2019 general election in the state.
Ogunjelosi also promised that the election would be free, fair and violence-free, adding that voters would not be intimidated to cast their vote against their wishes.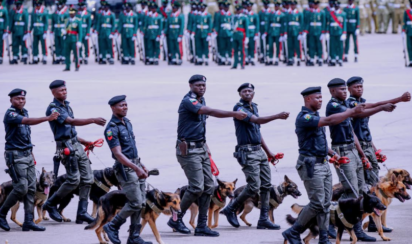 Ogunjelosi, who spoke in Port Harcourt yesterday during his maiden visit to the state, disabused the minds of the public on the alleged usage of 'federal might' to win elections, stating that voters would use their Permanent Voter Cards, PVC, to elect their choice candidates.
He said: "We are fast approaching the 2019 election and the Inspector General of Police, IGP, said the Police are the servant of the people. We are here to ensure a violence-free election to keep our integrity.
"Nobody can threaten you with federal might. The Police should not be seen as coming from the blues to lord it over the people. We are here to maintain the security of routes, electoral materials, collation centres and people to ensure that you cast your vote without fear of intimidation.
https://www.vanguardngr.com/2018/11/okorocha-igp-battle-in-court-over-alleged-breach-of-fundamental-rights/
"We promise that in Rivers State, we will remain completely impartial. We will ensure that there is no violence. Those who will cause violence, I promise, will be behind bars before the election. The only power you have is to use your PVC. Who are we to say your votes will not count?"
However, the Commissioner of Police in the state, Ahmed Zaki, informed Ogunjelosi that the state is faced with many crimes including political thuggery, calling for improved logistics to combat the menace.