Mr. Segun Owolabi, National Coordinator, Concerned Shareholders Association of Nigeria, in this interview, spoke on why many people are not participating in the Nigerian capital market. He also spoke on the use of technology in reducing unclaimed dividend. Excerpts:
By Peter Egwuatu
FEW Nigerians still participate in the Nigeria capital market when you consider the nation's population, what do you think is holding people back from the market?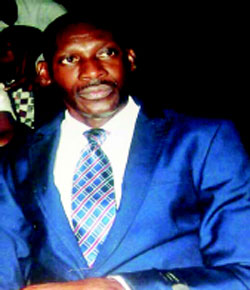 I think part of the problem is that some people are totally ignorant about the market, while some investors dropped out after being caught between the lines during the stock market meltdown. To address that, I think we need to put on some educational road shows to inform Nigerians about the dynamism of the stock market.
There should be continuous education to enlighten the people on the dynamism of the stock market as the market can go up and down depending on many factors that influences performance of companies listed on the Nigerian Stock Exchange. Nigeria is a capitalist country and, therefore, both government and agencies should do as much as possible to educate Nigerians.
By the time we are able to persuade the big corporations to be listed on the Exchange, I believe that those who are sitting back would want to participate. A big issue is also the meltdown that hit the market in 2007/8; it's once bitten, twice shy for a man who sold his properties to buy shares and lost everything. It's about perception; but those of us that have been in the market for long know that the market would swing in the right direction eventually.
There have been some initiatives by the Securities and Exchange Commission, such as the introduction of e-dividends, to solve the problem of unclaimed dividends aimed at easing the problems of shareholders, yet many investors are not taking advantage of them. What are associations like yours doing to help this situation?
We have been trying our best as an association to educate our members. We are one of those associations that have been on the forefront of educating people on e-transactions of activities in the market. We want our shareholders to key in because we believe that technology is the main thing that would further drive the market.
The introduction of e-dividends is really working. The situation (with unclaimed dividends) is not as bad as it was a year ago. If you are hooked up to e-transactions, the day of dividend payment, the money will go to your bank.
If you are not hooked up, you will have to wait to get dividend warrants, which the SEC said would soon be wiped out. Since it is not yet compulsory to convert to e-dividend, we need to educate people about it. I can assure you that as far as I and the association are concerned, e-transaction is the best thing to happen to the capital market in this era of technology development.