By Bashir Bello
KATSINA – More troubles for former Katsina State Governor, Ibrahim Shehu Shema as his aide and former Special Adviser on SURE-P, Malam Nasiru Ingawa testified against him in the ongoing trial before the Federal High court sitting in Katsina over alleged misappropriation of N5.7bn SURE-P funds against the former Governor.
Shema is been arraigned before the court by the Economic Financial Crimes Commission, EFCC and the state government and his standing a 26 count charges bordering on unlawful act to wit fraud contrary to section 15 sub section (2d) of the Money Laundering Prohibition Act, 2011 as amended and punishable under section 15 (3) of the same act.
Ingawa who was presented by the prosecution as a witness at the Tuesday's court proceedings told the court that they diverted and used money meant for the SURE-P programme for politics.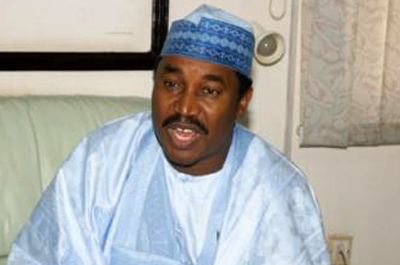 He said he acted based on directive and instructions from his boss, Shema on how to use the funds.
https://www.vanguardngr.com/2018/11/gunmen-kill-father-abduct-daughter-in-katsina/
According to him, "I was appointed Special Adviser to the governor on SURE-P between June, 2014 and May, 2015.
"I remembered him (Shema) telling me that, Nasiru, we are going to use the funds for politics.
"And this is where we are going to extract our savings.
"We write memos for certain programmes, use half of the money, while the remaining half would go to the savings.
"The department makes direct purchase, in which, certain percentage would go to savings and sometimes we write memos for programmes that were not implemented at all.
"The tradition is that, I have to sit down and discuss with him on any programme, and if he agrees, he will instruct me on exactly how much the savings should be on that programme.
"Sometimes I give the funds to him, Shema directly, while sometimes he instruct me who to give.
"All money from SURE-P account were withdrawn in cash, with the exception of few programmes which the withdrawal was done with cheque," Ingawa opened up.
https://www.vanguardngr.com/2018/11/curfew-lifted-in-kaduna-town-reviewed-in-kachia-kasuwan-magani-kujama/
However, after the testimonies, the prosecution counsel, Mr O I Uket, applied for adjournment, which the defense counsel did not object.
Meanwhile, the presiding judge, Justice Hadiza Rabiu Shagari, adjourned the case to January 14th, 2019, for continuation.