Senator representing Bayelsa East, Senator Ben Murray-Bruce has claimed that an electronic voting machine which the All Progressives Congress, APC, party plans to rig the 2019 presidential election against the Peoples Democratic Party, PDP, candidate, Atiku Abuakar, has been exposed.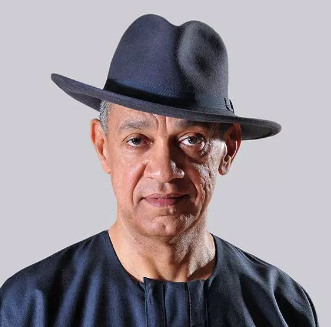 Breaking: Senate in rowdy session over Social intervention Fund
In a tweet on Thursday, the Senator who shared a video of the machine allegedly being test-run in Kaduna state said the machine can allow for multiple voting with just an Independent National Electoral Commission, INEC's password.
Why Ndigbo must not boycott 2019 elections, by Alor
In the video, a man is seen using just one key-card to unlock the machine while several others queued to vote. With the key card believed to have pass for the machine, anybody could vote and anytime. With the key card, multiple voting can be done.
The commonsense senator however called on the authorities to investigate the planned use of the machine for elections in 2019.
According to him, "Information reaching us is that this device, which was first used in Kaduna, may be used in rigging the 2019 election against @atiku. It is alleged that with this machine, you can vote multiple times with an @inecnigeria password. I call on the authorities to investigate this."
Information reaching us is that this device, which was first used in Kaduna, may be used in rigging the 2019 election against @atiku. It is alleged that with this machine, you can vote multiple times with an @inecnigeria password. I call on the authorities to investigate this. pic.twitter.com/lAUeExWU3a

— Ben Murray-Bruce (@benmurraybruce) 8 November 2018