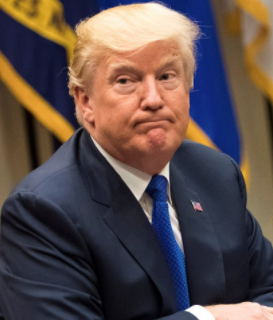 Donald Trump
The United States on Friday donated military vehicles and boats worth $1.3 million to Chad as part of a campaign against Islamist militancy in the country.

Chad is one of several West African states engaged in Western-backed operations against Boko Haram and the so-called Islamic State in a region where militants have gained a foothold.
US officials donated six boats and six trucks to Chad's military brigade operating in the Lake Chad basin, Richard K. Bell, US embassy charge d'affairs, said.
A group of 13 Chadian soldiers are in training in the United States, Bell said at a ceremony in the Chadian capital N'Djamena.
"The threat from Boko Haram and the Islamic State in West Africa is centred mostly in the waters and rivers of the Chad basin and the northeast of Nigeria," Samantha Reho, a spokeswoman for AFRICOM, the US military's command in Africa.
The most recent attack by Boko Haram in Chad was last month when eight soldiers were killed.
Chad is a member of the G5 Sahel military group, a French-backed scheme conceived in 2015 to roll back jihadism and lawlessness in five states on the Sahara's southern rim.
https://newlive.vanguardngr.com/2018/11/atiku-has-not-been-tried-but-voting-for-buhari-again-would-eclipse-nigeria-olisa-agbakoba/
Bringing together Burkina Faso, Chad, Mali, Mauritania and Niger, it aims to become a 5,000-man joint force to restore authority in areas grappling with jihadists and brutal gangs.
The US donation to Chad marks an improvement in relations after a crisis in 2017 when the Trump administration put Chad on a blacklist of countries failing to share security information.
Chad was taken off the list in April after then US State of State Rex Tillerson visited N'Djamena and said the country remained an "important partner" in the fight against jihadists.
https://newlive.vanguardngr.com/2018/11/boko-haram-steals-cows-sheep-goats/