By: Chinenyeh Ozor
Academic activities at the University of Nigeria, Nsukka have been paralyzed as Academic Staff Union of Universities (ASUU) UNN branch joined the ongoing strike embarked by the national body of the union last Sunday to compel federal government to implement memorandum of understanding (MoU) with the union in 2012, 2013 and 2017.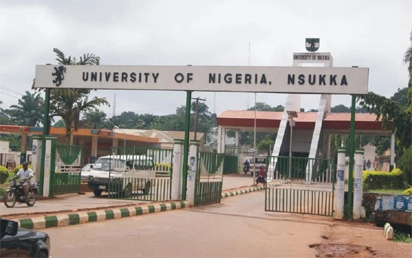 Addressing journalists shortly after the Congress of UNN branch of the union the chairman Dr.  Ifeanyichukwu Abada said the strike is total,  indefinite and comprehensive till federal government adheres to do the needful.
CIPM to boost national development with Ready to Market programme
Dr.  Abada said that ASUU would not continue to sign MoU without implementation, explaining that the ones of 2012, 2013 and 2017 has not been attended to for the past seven years and that was the more reason for the strike throughout all universities in the country.
He said that ASUU didn't embark on strike for her personal interest but for funding in order revitalize the public universities based on the the MoU with the national body of the union.
He said that government intention was to commercialize public universities to the detriment of poor students that may not afford to pay exorbitant tuition fees at private universities while ASUU believes that education should be properly funded
"we have written to the vice chancellor university of Nigeria, Nsukka Prof.  Benjamin Ozumba informing management of a total and comprehensive strike as no lecturer would attend classes and academic board meetings both at the department and faculties till ASUU sees green light of her demand based on the memorandum of action MoA of 2017″  he said.
" we have  set up monitoring committee headed by Dr. S. O Asogwa to be going round departments and faculties to fish out any lecturer who maybe sabotaging the strike action of the national body of ASUU"
Reps call for deployment of troops to flash points in Zamfara, Katsina
He advised students to go back to their respective homes pending when the strike would be called off, saying that the actions of UNN branch of ASUU in Nsukka and Enugu campuses  of the University was in compliance with the national body of the union.
He noted that the national body of the union in a national executive meeting (NEC) held in Akure asked federal government to release forensic audit report on earned allowances, settlement of of arrears of earned allowances and mainstreaming same into salaries with effect from 2018 budget among other issues raised.
The branch chairman ASUU UNN chapter noted ""ASUU is also for the reconstitution of the current 177govern17ment team to allow for a leader and chairman of the federal government /ASUU renegotiating team who has the interest of the nation and people at heart "
Dr Abada said that the problem  of ASUU and federal government started in 2009 which gave birth to the MoU of  2012, 2013 and MoA of 2017.