By Nkiruka Nnorom
Unity Bank Plc said it has achieved zero impairment and N643 million profit before tax for the nine months financial period ending September 30th, 2018.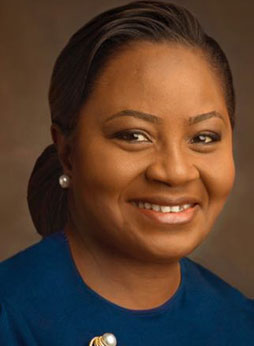 The bank disclosed this in its nine months financial report released to the Nigeria Stock Exchange on Friday which showed that impairment dropped to zero from N16.47 billion at the end of December 31st 2017. Also credit lose expense dropped to N514.211 million in September 30, 2018 from N27.78 billion at the end of 2017.
Although profit before tax dropped by 71.6 percent to N643.8 million from N2.720 billion in the corresponding period in 2017, while revenue fell by 60 percent to N65.027 billion from N26.125 billion in the nine months in 2017, analysts opine that the bank is now poised for better performance in the coming period since it has successfully resolve the challenge of impairment, which impeded past performances and efforts of the management to attract fresh capital from investors.
In recent times the Unity Bank stepped up its electronic banking services, targeting the youths with digital products like UniFi which offers savings accounts, a lifestyle app which provides customers with a full digital platform, packaged to appeal to undergraduates and young professionals.  
Also the bank recently launched Unity 1 Account, an electronic product that puts customers in charge of their banking experience, offering greater electronic convenience and interactivity for online account opening with minimal documentation. 
The impact of these increased digital initiatives is reflected in the bank's electronic banking income which grew by 86% percent to N488.674 million in September 30, 2018, from N262.795 million in September 30, 2017.
Industry analysts also cited the bank's increased focus and top performance in the various agricultural finance scheme initiatives of the Central Bank of Nigeria (CBN) as another factor that will drive future profitability.
Unity Bank is currently the 4th largest provider of single digit interest loans (9% max) to Agribusinesses under the CBN's Commercial Agriculture Credit Scheme (CACS); with a CACS loan portfolio of over N24 billion.
The bank is also active in the CBN's Anchor Borrower Scheme, having disbursed over N1.6 billion to 11,000 wheat farmers in Jigawa and Sokoto States thus providing raw materials for flour millers and invariably supporting the federal government's import substitution policy.
Financial Vanguard also gathered that the resolution of the challenge of impairment, has increased the attractiveness of the bank to investors.
Sources close to the bank said the management has significant progress in the bid to recapitalise the bank via new investors, with talks with three major prospective investors now at advance stage.
https://www.vanguardngr.com/2018/10/rights-issue-subscribers-will-benefit-from-this-years-dividend-may-baker/