Tributes have poured in for late British director Nicolas Roeg, a filmmaker who worked with David Bowie and Mick Jagger and who died at the age of 90 last week.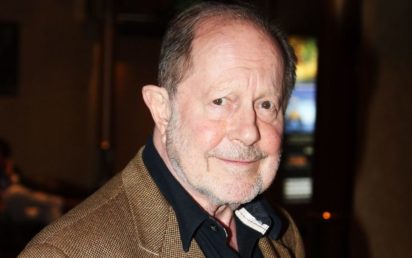 Hollywood star Donald Sutherland, who starred in Roeg's critically-acclaimed 1973 psychological thriller "Don't Look Now", paid tribute to him as a "fearless visionary".
Oscar-winner Sutherland said in a statement that Roeg was a "liberating joy to work for", adding: "I fell in love with him then and will love him forever".
Roeg's family said the director died on Friday.
Bowie starred in Roeg's "The Man Who Fell To Earth" as an unhappy alien. Bowie's filmmaker son Duncan Jones said he was a "great storyteller" and "inimitable".
Roeg also shot "Performance" (1970) starring James Fox as a gangster and Rolling Stones frontman Mick Jagger as a reclusive rock star.
The British Film Institute described Roeg as "a pioneering force of cinema".
Roeg "created some of the most affecting moments of beauty, terror and sadness ever seen. A true great if ever there was one," it said on Twitter.
Roeg's last major film was "The Witches" (1990) starring Anjelica Huston.