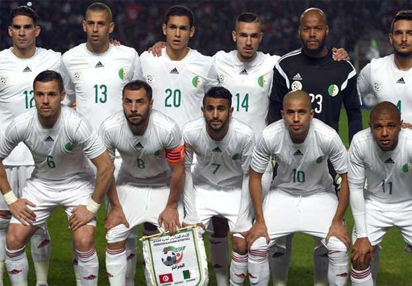 Ten police officers were injured and 30 people arrested following crowd violence at the end of Thursday's Algerian top-flight match between USM Alger and CS Constantine, officials announced on Friday.

The arrests, after league leaders USM Alger beat CS Constantine 2-1, were for "public order offences and the possession of drugs," the national police force said in a statement.
The latest incidents come following reports on Wednesday that Algerian police were under investigation following social media images of officers apparently attacking fans after a first division match between Mouloudia Club d'Alger (MCA)and USM Bel Abbes on Tuesday.
The video showed a young supporter on the ground being beaten with batons by a group of men who appear to be police. In the violence at Tuesday's game, 40 people, including 18 police officers, were injured.
Last month 80 people were injured in violence after another match involving MCA.
Algerian football has been plagued by almost weekly violence for some years.
In 2014, Albert Ebosse, a Cameroon striker with playing for JS Kabylie, was killed on the field by a projectile thrown from the stands.
But neither the shock triggered by the tragedy, nor sanctions or fair-play campaigns have quelled the violence.
Last December, clashes between rival fans at an amateur derby in eastern Algeria left one person dead.
https://newlive.vanguardngr.com/2018/11/brexit-will-drive-more-uk-citizens-into-poverty-un-rights-expert/
In mid-April, more than 100 were injured in clashes at an Algerian Cup semi-final, pushing the interior ministry to set up a commission of inquiry, determined to "put an end" to the violence.