Mauricio Pochettino said Thursday that Tottenham are working hard to get Christian Eriksen to commit his future to the club after tying down a clutch of other top players.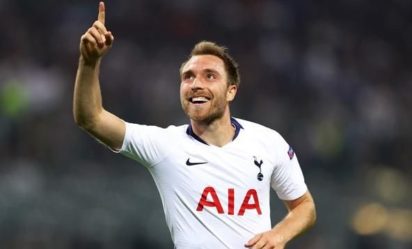 Eriksen, who has been linked with moves to Barcelona and Real Madrid, still has 18 months to run on his current deal but Spurs are keen to make him their latest star to sign a new bumper deal.
Pochettino himself, Harry Kane, Dele Alli, Son Heung-min, Davinson Sanchez and Harry Winks have all signed new contracts in the past few months and the Argentine wants to see a deal done.
"He knows, we know what we are doing and we are working hard," he said. "The club is working, trying to take the best decision. Christian is going to take the best decision.
"I am not worried. In football I am never worried but I prefer he is going to sign the new contract and stay a long time at Tottenham. That would be fantastic."
Eriksen, 26, arrived from Ajax in 2013 for around 13.5 million euros (£12 million, $15.5 million) and he has become one of the top creative forces in the Premier League.
"Eriksen and Tottenham, and Tottenham and Eriksen was a very good mix," said Pochettino. "Good for Tottenham, good for Christian Eriksen. That's why I hope Christian continues to develop his career his with Tottenham."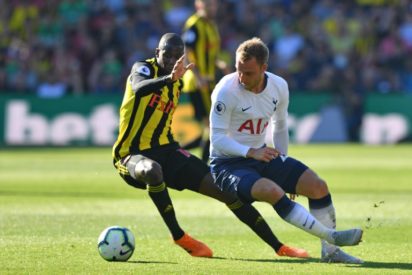 Eriksen has not been at his best this season and has struggled since the World Cup with an abdominal injury.
He has not started a league game for Spurs since September but he started twice for Denmark in the recent international break and could be ready to play from the kick-off when Chelsea visit Wembley on Saturday.
Jan Vertonghen could also be involved as he is back in full training following a hamstring injury, which has kept him out of the past nine games.
"There's still one day more but it's very good news that he's involved again with the group," Pochettino said. "In the last two weeks he was training very well and now we wait until Friday and decide if we believe he can be involved for Saturday.
"I think it's important to have all the players fit. Jan is such an important player for us."
Pochettino also said he hopes Tottenham will be in their new stadium in January or February after a long delay.
"To wait maybe one or two months more, we need to have patience," he said. "We are so disappointed because we expect to play in 2018 and it should be ready for play before the end of the year.
"But that is not going to be possible and we need to wish and hope that in January or February we can move there and it will be a fantastic moment for everyone, the supporters, the players. It will be a massive boost."
AFP