Small and Medium-scale Enterprises (SMEs), are now strategic and essential for accelerating economic growth in Nigeria. SMEs constitute about 90 per cent of all the businesses in Nigeria, creating more than 80 per cent of employment in the region.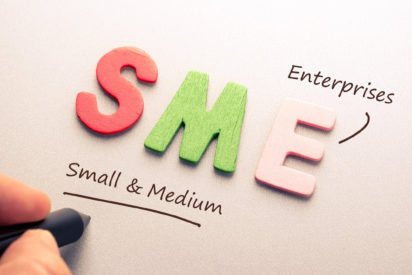 The contributions of SMEs to the Nigerian economy cannot be overstated. The scale of this transformation should not be undermined.
Supporting SMEs in Nigeria to flourish is crucial because it creates a growing middle class with disposable income, in relation to market opportunities for new investors.
SMEs have been playing a vital role by investing in community projects and financial support to charity organisations, enabling further development beyond their own ventures.
One thing is clear: whether it's a small barber shop or a dry cleaning shop down the street, small and medium-sized businesses drive the national economies. Given the potential of SMEs to unlock Nigeria's economic growth, one of the challenges, however, is access to credit. Addressing the challenge has been a priority for the government as well as private organisations for several years.
Organisations such as Jumia are making efforts to promote the growth of SMEs in Nigeria. The eCommerce giant has over 1.2 billion consumers and 15 million SMEs to serve across Africa, including Nigeria. To accelerate the growth of the SMEs, Jumia has opened up its platform for them to reach more customers than they would have if they were not registered. These SMEs have not only created jobs for themselves but have employed more hands because of the increased orders they receive through Jumia.
Furthermore, to address the credit challenges some of these SMEs encounter, Jumia introduced Jumia Lending. This enables SMEs to get flexible, non-collateral and low-interest credit. This has in no small measures helped these SMEs overcome their liquidity problems and stay afloat.
This reveals that private sector assistance has played a crucial role in promoting the growth of SMEs in Nigeria.
Nigeria, in particular, has made great strides towards helping SMEs. The country has supported SMEs through financial assistance and skill training and these could transform the economic activities in the country, spearheading economic growth across the continent.
Subscribe for latest Videos