By Clifford Ndujihe
LAGOS—LAGOS State  Governorship candidate of the All Progressives Congress, APC, Mr. Babajide Sanwo-Olu, yesterday, regretted the level of poverty plaguing the society and said all hands must be on deck to bring affected citizens out of acute poverty.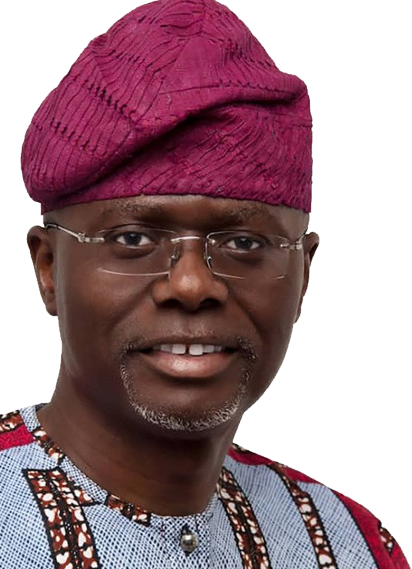 Currently, Nigeria is world poverty capital with 88 million of the 198 million people living below the poverty line, that is, on less than one dollar a day.
Sanwo-Olu stated this when he paid a courtesy visit to the Chairman of the Christian Association of Nigeria, CAN, in Lagos State, Apostle Alexander Bamgbola as part of his ongoing consultation with stakeholders in Lagos.
The APC standard bearer prayed for God's wisdom, understanding and guidance in all that he will embark on, if elected as governor of Lagos in 2019.
He said his major concern is always about the poor people, those who don't have voice but who should be heard, the people at the bottom of the pyramid whose interest is how to get basic food a day.
https://www.vanguardngr.com/2018/10/sanwo-olu-will-take-lagos-to-the-next-level-of-impactful-governance/
Receiving the governorship candidate, Apostle Bamgbola said Sanwo-Olu fought a good battle during the APC primary election, noting that there is nothing for him to prove again other than to seek the presence of God in other tasks ahead.
Apostle Bamgbola acknowledged the good relationship between him and Mr. Sanwo-Olu, and stated that he knows the APC candidate as a man of God and as such he would not fail if given the opportunity to govern Lagos State.
Sanwo-Olu thanked the CAN leader for agreeing to host him and his team in his house and said his emergence as APC governorship candidate is the will of God.
''The moment God says this is the way there is nothing anyone can do about it. The whole governorship race played out to me like a moving train and there was no stopping it," Sanwo-Olu said.
https://www.vanguardngr.com/2018/11/why-opposition-parties-endorsed-sanwo-olu-cpp/