Nigeria head coach Gernot Rohr believes that his side can secure either a draw or win against South Africa to qualify for the 2019 Africa Cup of Nations (AFCON).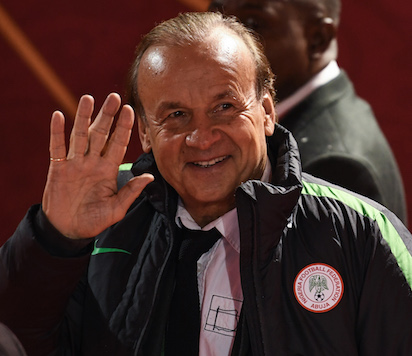 Accept Dapo Abiodun as party candidate, Ogun APC elders beg Amosun
The Super Eagles are currently placed at the top of Group E standings with nine points and they will face Bafana Bafana on 17 November in Johannesburg, South Africa.
A draw or win for Nigeria in South Africa will be enough to secure the West African giants' place in the finals which will be hosted by Cameroon.
Ronaldo: I deserve to win Ballon d'Or
"We want to qualify from this group if possible in the next game away to South Africa in Johannesburg which means we will do the same thing that we did for the qualification for the 2018 World Cup held in Russia that is to be qualified for the 2019 Africa Cup of Nations before our last match is played against Seychelles in Nigeria," brila.net quoted Rohr as saying.
"If we have a point in South Africa we have qualified even if Libya win in Seychelles and also win at home against South Africa, Libya will get 10 points. "With our 10 points, we will still qualify for 2019 Afcon. But our ambition and resolve is to win in South Africa but a draw would be enough."
Nigeria will be seeking revenge because Bafana beat them 2-0 at home in Group E match last year.
Subscribe for latest Videos