LAGOS—THE   lawmaker representing Ajeromi Ifelodun Federal constituency at the House of Representatives, Mrs Rita Orji, yesterday, accused politicians of fuelling crises that engulfed Ajegunle in Ajeromi Ifelodun Local Government Area recently.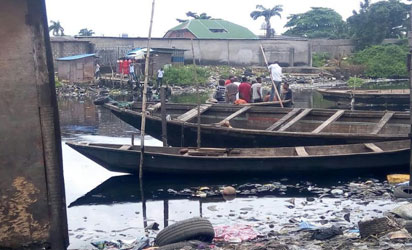 She spoke during a visit to some of the families and areas affected by the cult war, including Amukoko, Layinka, Alayabiagba, Tunkarimu, Alafia, at the weekend.
She said: "Ajeromi Ifelodun has become a haven for cultists and are being shielded by politicians, who intend to use them to rig election in 2019, cause fear and make the citizens afraid of going out to vote.
"The act is orchestrated and those sponsoring these cult wars are not ghosts, they live in Ajeromi Ifelodun. You can't be part of quelling the riot you created. The beginning of this journey to end the war in Ajeromi Ifelodun has just started. Ajeromi Ifelodun must be free from this cultism by the grace of God.
https://www.vanguardngr.com/2018/11/okowa-approves-n12bn-for-delta-lgs-to-pay-staff-teachers/
"The primary responsibility of every government is to protect lives and property and if that is not done, we are going to be in a state of lawlessness. Perpetrators of the killings are walking freely brandishing arms freely because none of the culprits has been brought to book."