By Onozure Dania
Ota—National  Union of Printing, Publishing, and Paper Products Workers, NUPPPPROW, has pleaded with employers in the sector to provide a conducive atmosphere for industrial peace to reign to move the sector forward.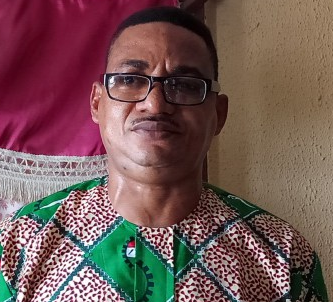 President of the union, Mr John Ushie spoke in Ota Ogun State, during a two-day seminar organised by the education department of the union for leaders and shop floor members of NUPPPPROW.
While giving insight into what prompted the seminar, Ushie said " During our electioneering campaign early this year it was discovered that there was a dire need for the education of our secretariat staff in particular and as well as our grassroots members in general.
https://www.vanguardngr.com/2018/10/labour-raises-alarm-over-jobs-takeover-by-robots/
It is often said that 'you cannot give what you do not have, therefore, this seminar is to address some of the issues that will create industrial peace and harmony in the union, and  in our individual place of work especially working together with our  management to move the sector forward. It is expected that a seminar like this will help members and branch executive committee at the plant levels to have a harmonious relationship with their management thereby creating a peaceful working atmosphere for a high input as well as productivity for the companies."
According to Ushie, the "training is also meant to equip our secretariat staff with the trade union ethics, constitution and Labour laws for effective job delivering at their various locations.
While speaking on collective bargaining, he noted that "the best form of wage determination is through collective bargaining. It will be cumbersome for workers to individually negotiate and renegotiate terms and conditions of employment. If all workers are organised under a unions they can engage employers in negotiating and reviewing terms and conditions of employment regularly, using weapon of collective action, workers moderate and roll back employers power of prorogation."
"Collective bargaining goes beyond the process of negotiation between unions and employers on issue directly affecting conditions of employment, it is also a means of limiting unilateral decisions and actions by employers and the government. Strong stable well focused and democratically run unions expand the scope of collective bargaining and thereby strengthen industrial democracy."
https://www.vanguardngr.com/2018/11/nigerian-traders-confirm-reopening-of-shops-by-ghanaian-authorities/