DAUD OLATUNJI
ABEOKUTA – Professor of African History and the African Diaspora, Prof. Toyin Falola has said politicians deliberately keep Nigerians hungry as a political strategy to make them easy to be manipulated during elections.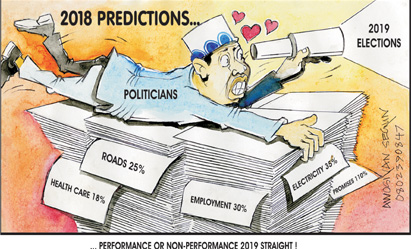 Falola, while delivering a lecture titled, "Food and Us: Poverty, Politics and Politics" at the 26th Convocation Lecture of the Federal University of Agriculture, Abeokuta on Wednesday challenged Nigerian universities to encourage policies that protect the rights of small farmers, including women's land rights. He noted that promotion of small-scale agriculture is the foundation for national economic success.
The Prof. in the Department of History, University of Texas, USA described the nation's dependence on exportation of cash crops and the importation of food as threats to the actualisation of food security in Nigeria.
https://www.vanguardngr.com/2018/11/doctors-told-me-to-forget-being-a-mother-and-enjoy-my-life-says-67-yr-old-woman/
"Given Nigeria's vast resources, we should be neither hungry nor poor, but the state of poverty in Nigeria has reached incredible heights. People have been poor, and they are getting poorer, hungrier and more desperate.
"Deprivation has robbed so many Nigerians of their dignity that food has acquired a larger-than-life status in the social consciousness.
"Our political metaphors and measures of civic participation are connected to food: stomach infrastructure. Corruption itself is the act of 'eating and swallowing money'.
"At some point, we must understand that keeping the poor populace hungry is a deliberate political strategy to make them easier to manipulate."
Speaking on the effects of food importation, Prof. Falola lamented that exportation of cash crops and importation of food are threats to the food security.
"Strains on resources, environmental destruction, and enduring poverty created an environment for ongoing conflicts that destroy agriculture and infrastructure, causing trauma to the National food system. These are some of the complex environmental, economic and political forces that influence food crisis in Nigeria.
"The economy is also dependent on advanced fertilizers imported from Asia, leaving the agricultural industry vulnerable to shortcomings when prices rise. The result is a net loss in the economy instead of improvement."
https://www.vanguardngr.com/2018/11/41-orphanages-adopted-families-get-succour-from-05-initiative/
Dignitaries at the event include Professor Emeritus Anthony Asiwaju who doubles as Chairman of the lecture; Chancellor of the University and Obong of Calabar, HRE Edidem Ekpo Okon; Pro-Chancellor, and Chairman of the Governing Council, Dr Aboki Zawha; Alake and Paramount ruler of Egbaland, Oba Michael Gbadebo; Vice-Chancellors of Universities including, Adekunle Ajasin University, Akungba; Landmark University; Elizade University, Ondo State; Caleb University; Kings University among others.