A professor of Agricultural Economics at the University of Ibadan, Tomilayo Adekanye,  on Monday advised Nigerians to inculcate the habit of planting crops for domestic consumption.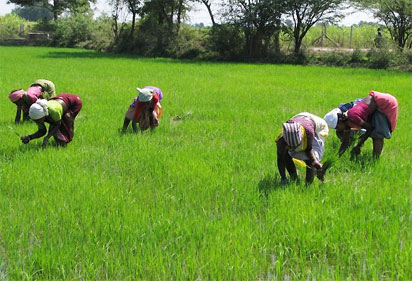 Adekanye, who gave the advice in   Ibadan at a lecture, said that this would help boost the nutritional needs of Nigerians.
The don  spoke at  the 99th  anniversary of the Zonta Club International with the theme: "The Economics of Food and Agriculture: Application to Nigeria.''
"The quality of what people supply affects the quality of what people buy and some farmers are willing to do anything to sell their products.
"Also, some farmers force fruits to ripen in different ways with different chemicals; I noticed it and called the attention of NAFDAC,  but nothing happened,'' she said.
9mobile empowers farmers, event planners with weather forecast service
According to Adekanye, Nigeria is blessed with some natural leaves which are medicinal.
She said leaves of guava and lemon could be boiled and the water squeezed out could become substitutes for green tea.
"All these are natural, healthy and can actually be taken as they are unlike those processed, packed and preserved with other additives which can be dangerous to health,'' he said.
Dr  Olabisi Awosanya, the President of Zonta Club, advised those venturing into large-scale farming to always seek advice in order not lose their investment.
NAN
Subscribe for latest Videos