PRESIDENT Muhammadu Buhari on Monday in Paris, France, has told Nigerians outside the shores of the country that they will not participate in the 2019 general elections.
The President also heaped the dwindling fortune of the education sector on the door post of Nigerian elites, accusing them of tolerating the fall in standards and structures of educational institutions despite oil windfalls in the past that would have made all the difference.
Speaking during an interactive session with the Nigerian community in Paris, on the sideline of the Paris Peace Forum, President Buhari said the about five per cent allocation to the education sector was inadequate to propel the desired growth for the economy, pointing that United Nations target of 26 per cent remains ideal.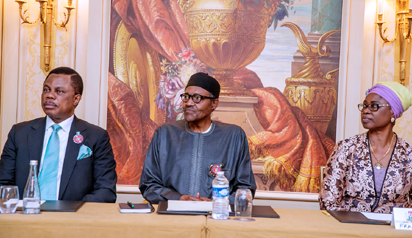 https://www.vanguardngr.com/2018/11/the-demystification-of-adams-oshiomhole-reno/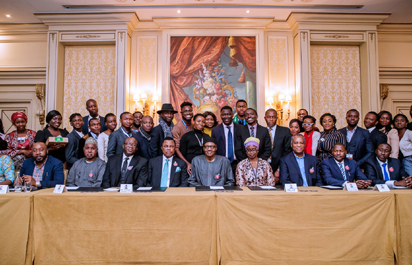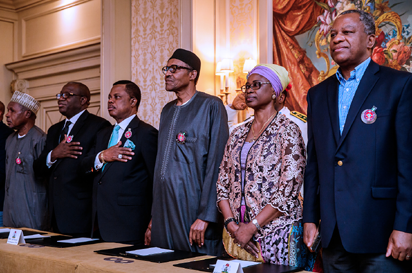 https://www.vanguardngr.com/2018/11/buhari-cant-be-dragged-into-alleged-plot-to-implicate-atiku-presidency/