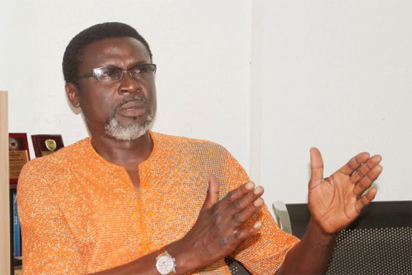 Onuesoke
By Ephraim Oseji
People's Democratic Party (PDP) chieftain, Chief Sunny Onuesoke, has commended Governor Ifeanyi Okowa for releasing funds for major road contracts in Delta State.
Onuesoke, who spoke when he visited Ughelli –Asaba   dualisation road project as the Project Director, said the move would improve contractors' confidence in the state government and overall projects execution.
Senate lauds Akeredolu's infrastructure devt
According to him, the release of funds to contractors was in tandem with Okowa's statement immediately after his inauguration on May 29, 2015 that he was in a hurry to transform Delta State's peculiar terrain by providing good roads.
Onuesoke pointed out that the first thing he did to show that he meant business was to intervene in the Benin-Warri Expressway, a federal road, by fixing the failed portions, adding that the governor's road imprints are now seen everywhere across Delta.
"In Asaba, the state capital, we have lost count of the number of roads the state government has constructed or refurbished.
2019: Warri Urhobo PDP leaders vow to deliver Okowa, Opuoru
Okowa's administration has even gone further by going into roads in the difficult terrains of Forcados, Burutu, Ode-Itsekiri and some riverine areas of Warri South West, Warri South and Warri North – places where princes feared to tread," he stated.