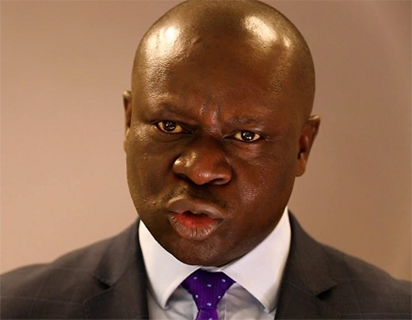 Adewale Omoniyi
By Gabriel Olawale
OTA—THE  governorship candidate of the Abundant Nigeria Renewal Party, ANRP, in Ogun State, Mr. Adewale Omoniyi has pledged to create 250,000 jobs within the first 100 days in office and support 100,000 elderly with a monthly stipend when he assumes office as the state governor.
Omoniyi, who made this known during a media parley in Ogun State, said that it is high time Nigerians began to understand the benefit of voting candidates who do not have godfather, "because what that means is that we don't have individuals or group of individuals that will say transfer N100 billion into my account as soon as you assume office or give me N10 million before I can campaign for you."
He said: "Under our Youth Engagement Programme, the plan is to liaise with companies in Ogun State and get unemployed people fixed up and for those that don't get posted, they can be on a minimum of N20,000 salary structure. For the 100,000 elderly, they will receive N10,000 as a way of support.
"We are planning to bring back to international standard, three hospitals in Ogun State because all the hospitals in the state are not functioning."
https://newlive.vanguardngr.com/2018/11/tambuwals-deputy-ahmad-aliyu-resigns/
Omoniyi, a former Special Assistant to Deputy Governor on Local Government and Chieftaincy Affairs, also promised to make his administration data driven.
. His words: "The way the world is going, it will get to a stage whereby data will replace oil, we are going to create an avenue for youths that have the capacity to do something for themselves and the society to excel.
"We are going to run a data driven government, which means we are going to put in place, information and communication because that is the only way out. When you have better information, you will be able to formulate a better policy which is our dream."
Corroborating his view, the Deputy Governor, Mrs  Risikat Adenokun  said: "We are going to look after the widows and empower our women on how they can earn a living. We are also going to support our farmers."