By Paul Olayemi
Sapele – Thousands of Electricity protesters in Sapele, Delta State today has called on the Federal Government to intervene in the current Sapele Electricity crisis saying the Benin Electricity Distribution Company,BEDC, is denying them what former President Olusegun Obasanjo gave them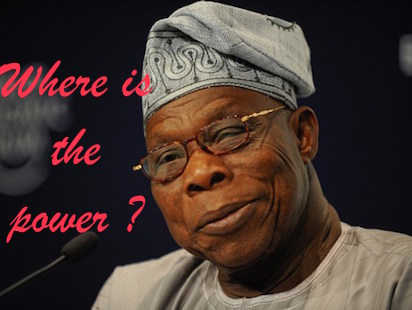 The crowd numbering over 10,000 Thursday also vow to stop operations of Benin Disco and the two Electricity Generating Companies if Government does not intervene soon.
"Obasanjo came to Sapele and because he knows our pain, he commissioned the Step down on power for us to make our Electricity stable but now since Benin Disco took over, life has become unbearable for us. That line has now become the exclusive line for the rich. Obasanjo gave us light, now BEDC has taken it away" Barrister Mike Egbune, a human right activist said.
Egbune then demanded Federal Government intervention in the Electricity crisis "This Benin Disco has continue to ignore our demands and we won't stop until our demands are met"
The protesters who took to the street as early as 7:20am wearing black dresses and carrying placards with inscriptions like 'Funke must go' 'We can't continue to suffer this darkness's 'BEDC are heartless' and so on, marched from the Olympia Roundabout where economic activities were grounded to a halt for hours, before heading to BEDC office along Warri – Sapele road, then to the Local Government Secretariat along Yoruba road where the protesters who demanded for the LG Chairman, Hon Eugene Inoaghan, were finally addressed by Blessing Abule, Secretary to the Local Government.
https://www.vanguardngr.com/2018/11/black-out-continues-in-edo-tcn-bedc-differ-on-cause/