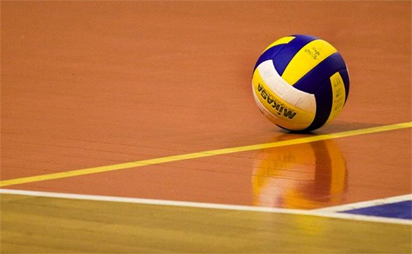 Volleyball
The President of Nigeria Volleyball Federation (NVBF), Musa Nimrod, has appealed to the Federation of International Volleyball (FIVB) to assist the federation in training their coaches.
Nimrod told newsmen on Saturday in Abuja that technical personnel, particularly coaches, needed to be trained so as to be conversant with the latest technical aspects of the game.
"This is an area we need to concentrate now, in order to ensure the growth of the sport.
"We therefore need the support of the FIVB in order for us to grow to the desired level,'' he said.
The NVBF president, while reflecting on the just-ended Nigeria Volleyball Premier League, said he was happy that the league ended successfully.
"There must be challenges for everything that have a start. I'm happy that the league ended well, because we are determined to run the game well,'' he said.
On the funding of the league, Nimrod said: "we run the league with our internally generated revenue from board members and for the registration fee of these clubs.
"That was how we managed this league to the end. There was a lot of ups and downs and a lot of mistakes.
"Leagues like this have never taken place in the history of NVBF. So, the sport is growing,'' he said.
Nimrod disclosed that the federation discovered from the league new players who will replace old players .
The Permanent Secretary of the Federal Ministry of Youths and Sports, Olusade Adesola, said professional players could emerge from the competition.
"This is the second time in a couple of months I am witnessing a volleyball competition. It shows that the federation is alive.
"Competitions like this will improve sports in Nigeria. That players and coaches were able to schedule time and participate in an event like this is a good thing for sports in Nigeria," he said.
Adesola assured that the ministry would give federations the necessary support to develop their sports.
Seven clubs participated in the female competition of the league, comprising the NCS, Nigerian Army, Delta Force, NSCDC, Nigerian Immigration, Benue Queens and Kaduna Kada Emeralds.
Also, six clubs participated in the male category of the league, namely the NCS, Nigeria Police (NPF), NSCDC, Nigerian Immigration, Kano Pillars and Plateau.(NAN)