Private security guards and cleaners deployed to the Nigeria National Petroleum Cooperation (NNPC) Depot in Maiduguri on Wednesday staged a peaceful demonstration to protest non-payment of 7-months salary arrears.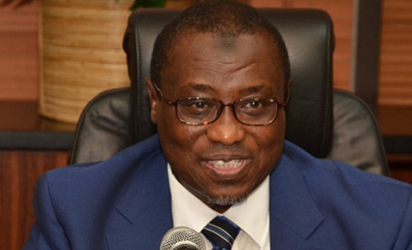 Newsmen report that the protesting workers blocked the depot's gate to prevent staff, petrol tankers and visitors from gaining entrance.
The security guards, who were employees of JAFI Security Limited, carried placards bearing different inscriptions, such as: "Pay us our 7-months salaries''; "We are not slaves'', and "Our children are out school".
Check on Atiku's aircraft in line with international aviation standard practice – Sirika
One of the protesting guards, Mr Iliya Miyem, lamented that their employer failed to pay their salaries despite pleas by them.
Miyem said: "We are getting half salary in the past years and the company stopped payment of our salary since April."
He therefore called for government intervention to resolve the matter and address their plight.
Other protesters, Messrs Ali Bura and Umar Ali, who corroborated Miyem, said the action had exposed them to hardship and unbearable life conditions.
Ali accused the management of the company of being insensitive to their plight, alleging that the employer had on several occasions threatened to sack them whenever they demand for payment of their salaries.
Nigeria can afford N30,000 minimum wage -Umeh
On his part, Bura said he could not meet his family needs and pay school fees for his children.
Also, Malam Ibrahim Bashir, a cleaner, said that they were protesting payment of N7, 500 as salary by their employer, as against the N18,000 national minimum wage.
In a swift reaction, mr Alkali Lamba, the Director, JAFI Security Guard, dismissed the claims as 'misleading', adding that the company paid its workers as at when due.
Lamba explained that JAFI had in September took over ownership of the Kala Security Company, which previously engaged the services of the protesters.
He disclosed that JAFI Company owed its workers only two months salaries, stressing that they should demand payment of the remaining salary arrears from their former employer.
Unpaid N42.3bn gratuities: Oyo Govt, pensioners to settle out of court
"We took over Kala Security in September, they have two months outstanding salaries with JAFI Company, and not eight months as erroneously claimed,'' he said.
Lamba assured that his company is working with the NNPC management to facilitate payment of the two months' salary arrears.
However, the Acting Depot Manager, Mr Nasiru Gaji, declined comments and ordered newsmen to be chased away from the premises.
"I will deal with you if you do not leave this place in one minute; I will arrest all of you.
"Journalists have no right to take pictures here," Gaji threatened.
NAN