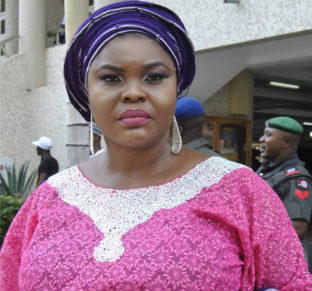 Lorretta Ewara
Lorretta Ewara Onyia is a trained administrator, educationist and the Principal Consultant, Lindell Global Resources. A Lagos based education consulting firm involved in supporting and developing school programmes and offers full international programme/placement for schools. Mrs. Onyia is presently the consultant and Communication Manager of Central Emirate International Academy in Abuja, a school known for students' welfarism. In this interview, Mrs. Onyia speaks about the school and their forthcoming boot camps. Excerpts:
By Destiny Eseaga
Can you tell us about Central Emirate International Academy and the forthcoming boot camps the school is organizing?
The school's vision is to carry along every Nigerian child and sharpen them to greatness irrespective of their background, religion and social status. The school strongly believes that mentorship programmes should be organized by schools to help the development of school children. So when the school approached me that they wanted to organize one and will love to have notable sport legends and artists to present, I told the proprietress the cost implication and how expensive it is to bring JayJay Okocha, Tijani Babaginda and Uti Nwachukwu of Big Brother Africa. I ask myself, how am I going to talk to Uti Nwachukwu that I know children like? How am I going to find JayJay Okocha and Tijani Babaginda? But she said Lorretta, go and find them. The Nigerian child needs to know that it is possible to be like who they want to be. That is how it all started.    The school is going    to run a three days booth camp in Abuja and  the school can comfortably take about    1000 children from 9 to 22 years.    There will be enough accommodation and feeding.  We are inviting children with talents in singing, acting, sports etc for those three days. Let them come and kick the ball with Okocha etc We have billboards in all the 6 geopolitical zone for the event  because we    want the Nigerian child to excel. My relationship with the school makes me feel the passion they have for the education of every Nigerian child and that there is still hope for development education in Nigeria. 
Tell us briefly about the Proprietress?
The Founder and proprietress is Mrs Hassan Bala, an educationist par excellence.  She is very passionate about children,    a well read professional and always likes to work.  What I like most about her is the way she works not only with the children but also with the teachers. If you see her teachers, they are role models for the children. There is a young boy who came to her school from one the states in the North and this boy could not read or write. Everybody told her, "Mrs. Hassan, return this boy" but she refused. She told me that what made her an excellent proprietress is when she transforms a child from nothing to something and from JSS1 to SS3, she started the process. She paid for the boy's WAEC and JAMB.    Like a miracle the boy did very well. As I am talking to you the boy is on scholarship studying medicine in Bayero University, Kano.
Mrs. Hassan is indeed a mother that wants the school children to be internationally exposed and wants every exam written in the UK to be written by school children at no cost. No school owner does that. Her mantra is Global Education and her concept is Global Education. These are some of the things I respect about her and reasons why I am in support of the event that is coming up in December 7, 8 and 9 at Central Emirate International Academy.
When was the school established?
The School's first set of WAEC students sat last year with 100% pass. In one of my interactions with the proprietress, she told me that there are so many dysfunctional children in the country that need help and the school has the capacity to take children as small as there years.
What are the challenges in the past 5 years?
The first challenge the school had to contend with is teachers' quality. Let me shock you, our youths are extremely brilliant and intelligent but when you want to balance the certification with the teaching practical there is a disconnect. That is why the school opened a full Montessori training center to train teachers. The teachers are permanently on training every Saturday. We invite experts, consultants in different fields, to train the teachers. We have been able to make the study of History and Government compulsory in the school for secondary school students whether they  are of Science or Art class. In America for instance, from your first year you are compelled to study History. When a school owner takes such  risks, it makes me respect the organization, their credibility and what they are doing for the Nigerian child because it is all about the Nigerian child at the end of the day. Why are we sending our children to Europe and America because we want excellence and quality education for them?
Do you have scholarship programmes?
As I talk to you now the last set of students who took WAEC, 65% of them were on scholarship. We went round Abuja and neighborhood, Anagada, a satellite town in Abuja to register  children whose parents cannot afford quality education to come and to    public schools telling them to give us their A students for us to train and prepare    them for WAEC. We have scholarship programme  and our fees are extremely cheap and affordable for the middle class and low income person.
Why do you feel the Proprietress has this passion in ensuring that every Nigerian Child has quality education?
She said to me that whenever she travels to Europe and America, she observed how American children do things. She said, imagine  a child of 12 years doing coding, playing musical instruments in an amazing manner, a child of 8 years being    patriotic about his nation, writing history. She said our children can do it but the only reason why our children cannot do it is because they cannot afford the school fees worth millions of naira, which makes her uncomfortable. A nation where kids are not fully educated and do not have the opportunity to go to school that are all rounded, what will happen to that nation? She resolved that she will make sure that she will be remembered for giving the Nigerian child all round education that will make the child stand out in any part of the world with confidence and to excel.
How is the school getting funded considering the number of children on scholarship, is the school getting any government support?
We have not gotten any government support or sponsorship from private organization but Mrs. Hassan is happy that she has been able to leave a legacy that is going to be above her.    Apart from physics, chemistry and biology labs, we also have a lab for every subject for practical. We have almost 18 labs and enough space. Our land space is in hectares we have two big stadiums of international standard.    The school has good water treatment plant for safe drinking water for these children and a bakery. These children are fed six times a day.
What do you intend to achieve by bringing JayJay Okocha, Tijani Babaginda, Uti Nwachukwu and others    to meet these children?
Unity in diversity! We are going to bring children from the East, West, North and South together. There is a problem in the country now which is ethnicity. We are teaching these children to live in harmony with one and another, that we are one Nigeria. Secondly, we believe by interacting with these stars, the children will be mentored and nurtured.
  Is this camp going to be an annual event and what would the stars or role models looks like?
We are going to be bringing different stars from different fields and callings.    Apart from the three stars invited, we have so many stars lined up for this year's event. We have fantastic artists that are recognized internationally and have received international awards that are willing to be with the children for painting and drawing expedition. We have people who are going to teach these children different kinds of dance. It is going to be three days of fun fair and feeding will be served to children at the camp.   
Will there be accommodation for parents and guardians?
Parents can come with their children; there is accommodation for parents who wish to come.    We have space for everyone and if you don't want to stay you can come and go home after the each day's event.
What is your advice to parents and guardian?
The world is global village; it is getting smaller everyday and one cannot hide. The child should have an opportunity to learn everything positive from sport to Art and culture, etc. Every child has a talent, let's discover their talents before they turn 15 years.   I was in the America embassy some weeks ago to attend this America education training that comes once a week for children willing to go to school in America. One of the staff in embassy said we don't give children scholarship just because of the academics, we give children scholarship attached to what else   they can do.    We have children who have amazing scores but they were rejected for not being able to exhibits other talents.
What are your views of our education system; are you satisfied with what is on ground?
First of all, Nigerians are extremely brilliant people  but the systems in Nigeria for those who cannot afford it are appalling and the policy inhuman. I attended a Unity School, Federal Government Girls College, Owerri, Imo State. When I was in FGC, Owerri in the 90s we did not have up to five or seven private secondary schools. We also had missionary schools doing well. All of us that finish in these Unity School have friends that come from the North and South, rich and poor. Then the teachers were amazing, the curriculum was fantastic.    We had standard education that can compete globally. As at then we were taught everything and paying less than N20 to get quality education. Suddenly private schools came and rob the missionary schools, rob the Unity schools. Go to some government schools now, you will shed tears. I feel it is pure wickedness to what we are doing to the present generation. The system now is, if you cannot afford good and quality education, go to public school. It is all criminal!    An ignorant child is a child who cannot deliver what happen, you expose the child to all manner of vices. That is why we have to remodel these students before they go out for work. I recruit and I know what we go through during the recruitment.    We have to retrain those 95% of them.
(Cuts in) But in America education is said to be expensive too so where did we get it wrong?
In America and Europe, primary and secondary education is free so parents have enough time to save enough money to fund their university. Apart from that there are a lots of scholarship programmes. A child who does very well may end up paying less than 50% of the tuition fees because of scholarship programmes. Is it not the same America we are taking our children to through scholarship? We have some children who have 90 percent scholarship from their first year and if they keep up the pace they have it till they graduate In America.    And if children who study Home Economic or food Nutrition are taught properly, those children as they are finishing secondary school can actually run an eatery center for example.    They must not go to university to be rich or successful.    If the secondary schools,  the colleges, the academics in Nigeria are actually getting it right many of the children will be successful as they are finishing secondary school because you finishing secondary school at the age of 16 or 17 years has equipped you enough to even start a life.    Any country that takes education and health like a joke, check out that country in the next 50 or 100 years. I will prefer to have bad roads and invest in schools and in the health of the communities. 
What will you Advise Government to do?
Man power training is key, once a teacher is trained, has passion for what they are doing and he or she    understands the future of these children, there will be a total turnaround of mindset and orientation. Teaching is a passionate job- you must love it and be excited about it.    We cannot have fantastic buildings, equipped labs, buy books for our library without the right    manpower.