By Johnbosco Agbakwuru
ABUJA – AN environmental activist, Dr. Godwin Uyi Ojo, has raised the alarm that Nigeria and other African countries have become dumping ground for fake and substandard alternative energy products from developed world.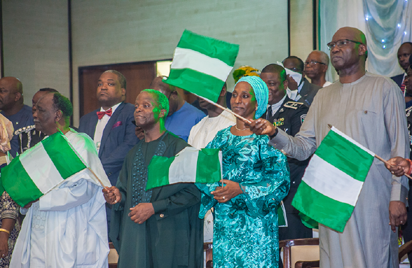 Ojo, who is the Executive Director, Environmental Rights Action/Friends of the Earth Nigeria, ERA/FoEN, raised the alarm at the International Conference on Just Energy Transition at the weekend in Abuja.
He said that the energy transition and carbon trade should not recolonize Africa and perpetrate inequalities, adding that most private investors in energy systems in Nigeria and other countries of Africa were more interested in profits than actual bridging energy deficits.
He advocated for the democratisation of energy solutions by the use of people power, citizens and villagers to shape local renewable energy solutions.
The ERA Executive Director said, "It is time to leave the oil in the soil because there is life after oil. The current momentum for the'Just Energy Transition' creates a shared vision of how we can practically move away from reliance on fossil fuels to clean, renewable, democratised and people controlled energy.
"And this process is underpinned by the fundamental principle of justice for people including bridging the social disparity between the north and south rich and poor countries of the world."
He said it has become imparative for the Nigeria and African governments to put in place a renewable energy policy framework backed by an Act of Parliament that recognises state and non state actors roles and responsibilities in renewable energy development.
"Nigeria's energy challenge remains its dependence on oil. In 2017, over N17 billion was allocated for Generators and diesel plants in the ministries, departments and agencies," he said.
The conference drew experts from different parts of the world who also harped on the urgent need for Just Energy Transition.
Subscribe for latest Videos